In search of a new hobby? Think go karting might be for you but not sure where to start? Fear not, getting into go karting couldn't be simpler with Geronigo!
So, if you're a thrill-seeker, a competitive sportsperson, or simply want to try out something new, grab a helmet and let's go!
Where can I try Karting near me?
Want to have a crack at karting? You're in luck because there are plenty of places to go karting near you
From all-weather indoor tracks to huge tracks that will see you tackling tricky bends, hairpin turns and chicanes – it's time to get behind the wheel and challenge your mates, or even the kids, to a race!
Do I need a licence to go kart?
No, you don't need a driver's licence to drive a go kart as we give newcomers all the guidance and training they need for an epic high-speed race before their very first session!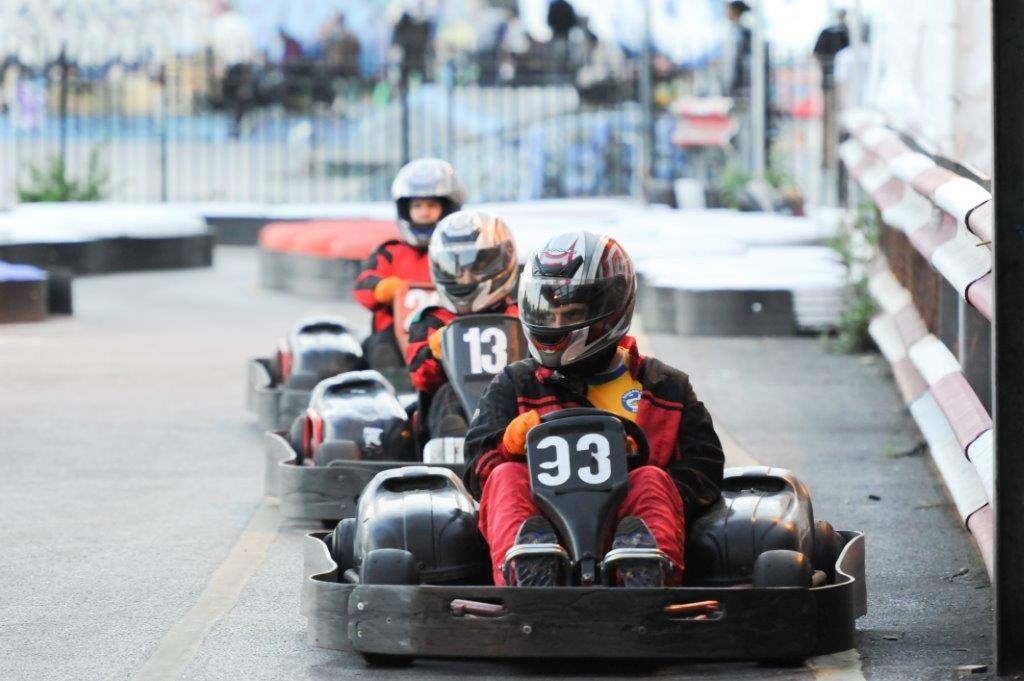 I have never go karted before, will I like it?
Don't worry if you've never karted before…the sooner you learn the ropes, the sooner you'll be racing like a pro!
If you're a little nervous at the prospect of controlling a kart, your instructor will tell you everything you need to know – meaning you can spend more time racing, and less time worrying!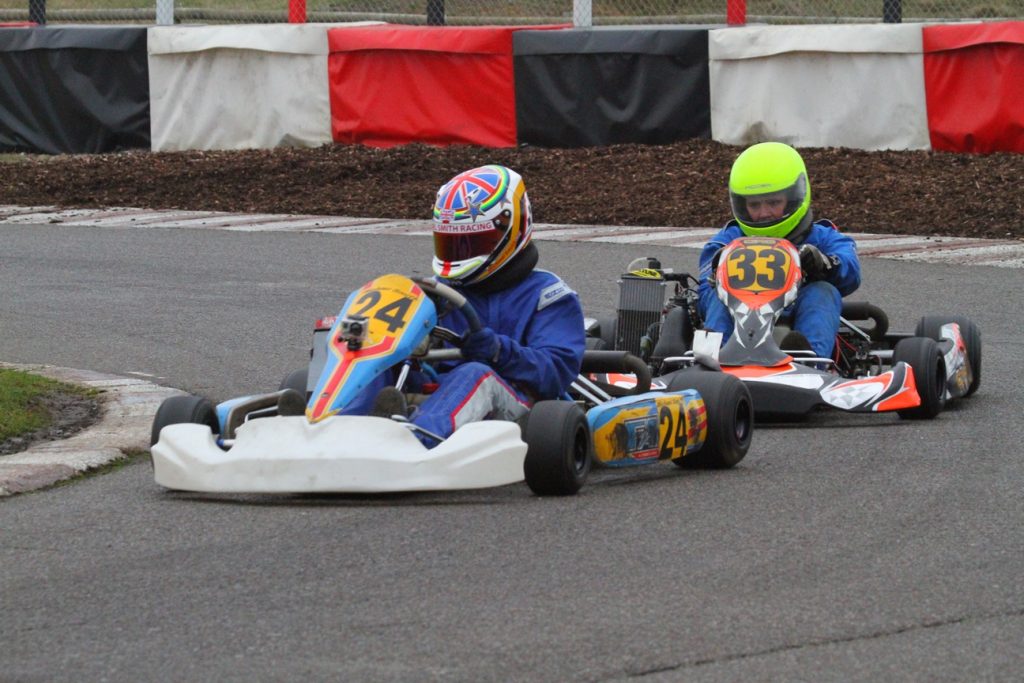 How much does go karting cost?
The cost of the average karting session varies according to the venue. For example, some venues will give discounts for group bookings, child karting and half day sessions.
With a price of £30 – £40 per 30-minute session, there's nothing stopping you from injecting some midweek mayhem into your working week!
Is Go Karting safe?
Yes, absolutely. Go karting is one of those activities which people of all ages can enjoy. That's why all safety equipment and a full safety briefing are provided at each one of our venues to ensure you're completely safe once you're strapped into one of our high-speed karts!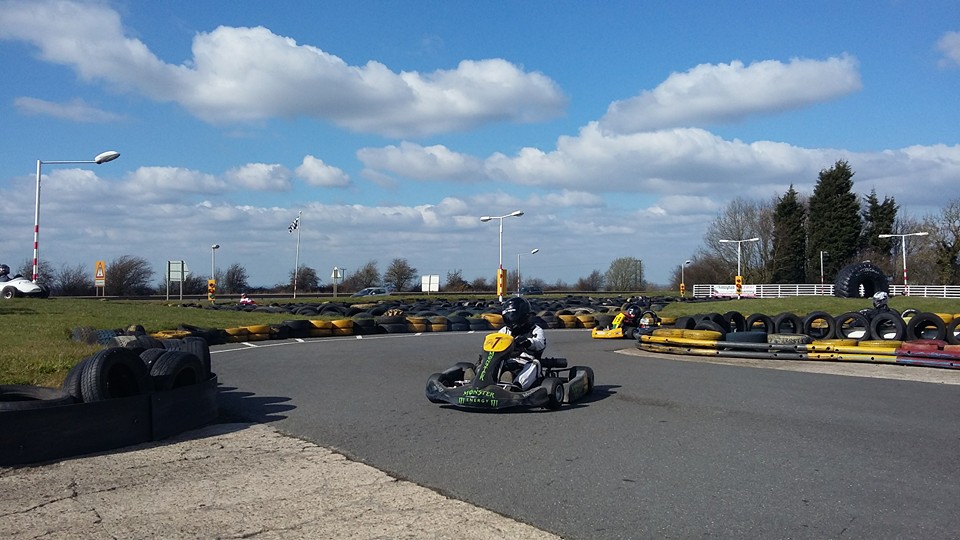 What clothes should I wear for go karting?
Wear comfortable clothing that you can feasibly sit and stretch in – nothing too loose or that you'd be precious about getting mucky, just simple jeans and a T-shirt will do.
You'll also be given overalls and gloves before you get into the track area, so make sure your clothing isn't going to be too heavy going – it gets pretty warm once the race adrenaline kicks in!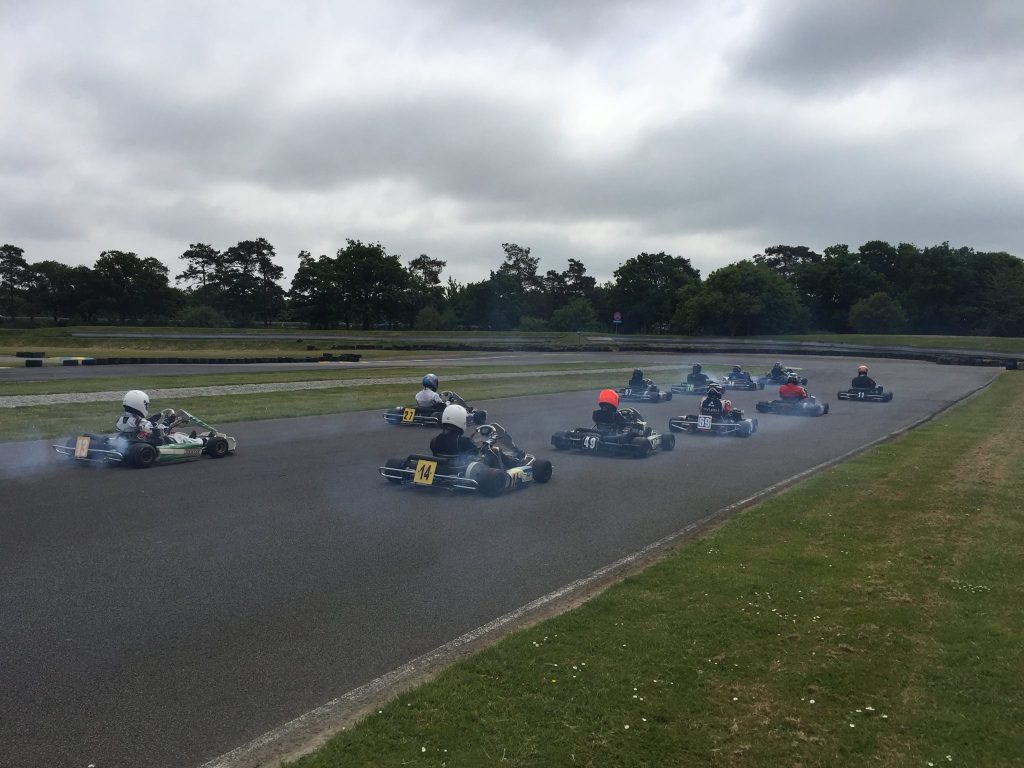 What types of races can I take part in?
GP Experience sessions are our most popular packages for individuals and small groups as they are the perfect opportunity to practice taking those corners in a non-competitive race format.
Mini Grand Prix and Endurance are the most popular race formats for most groups. Discounts are often offered for races during school or off-peak hours but please call us on 01133 400206 to check!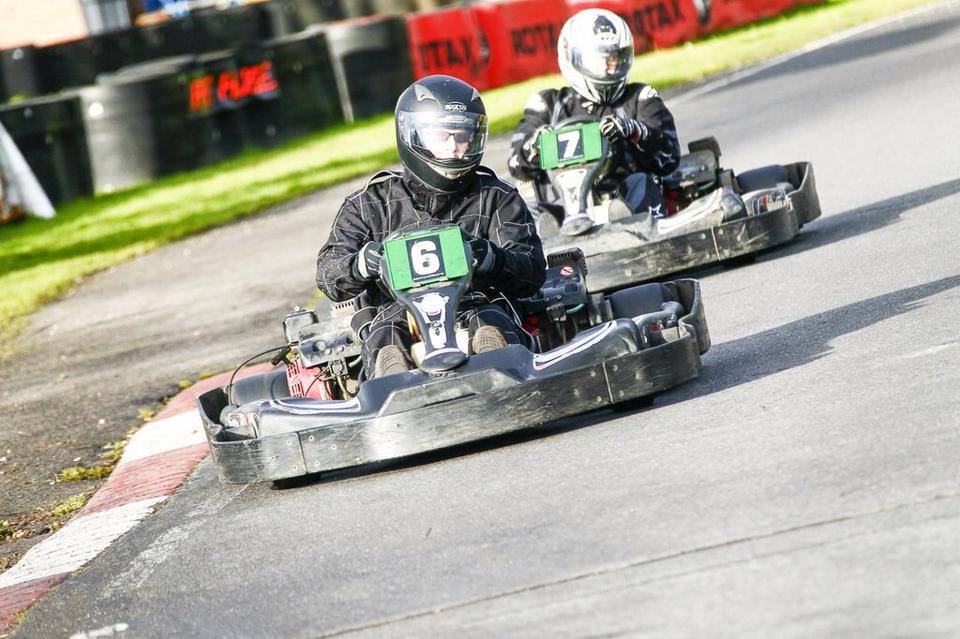 What facilities do go kart tracks have?
All circuits have changing areas and also viewing areas so your fans can cheer you on as you fly past the chequered flag.
Most have catering offering soft drinks and snack food. On request, most will provide additional catering but please do check with the site you are interested in for the full details!
Are there any age restrictions for go karting?
For most circuits, the minimum age is 8 years old on the cadet kart when doing an Arrive and Drive Session. Most circuits have a minimum age restriction of 16 years and upwards when taking part in any race event such as a Grand Prix or Team Challenge!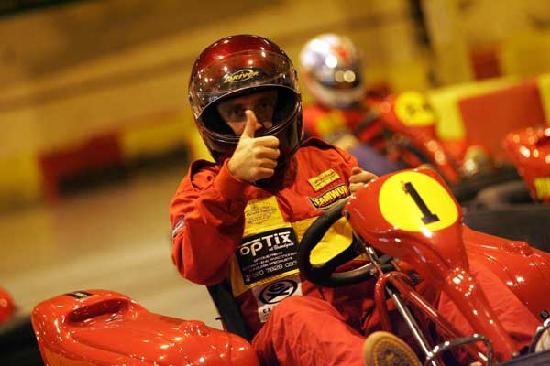 How do I book go karting?
Making a booking for your visit to any one of our tracks is simple. Once you decide which of our experiences ticks your boxes, click on the link and follow the instructions to check availability and make your booking!
So, what are you waiting for? Why not book your next go karting session online or call 01133 400206 so you can truly put your skills to the test!