Airsoft could be said to be similar to laser tag or paintball in that it allows players to submerge themselves in a realistic live gaming experience. However, unlike paintball or the laser tag game scenarios, airsoft is closer to a true military experience with authentic military-style weapons and battle tactics. The guns used are full-scale replicas of real weapons and use plastic pellets. Mock battles are staged and various challenges set for maximum involvement and excitement.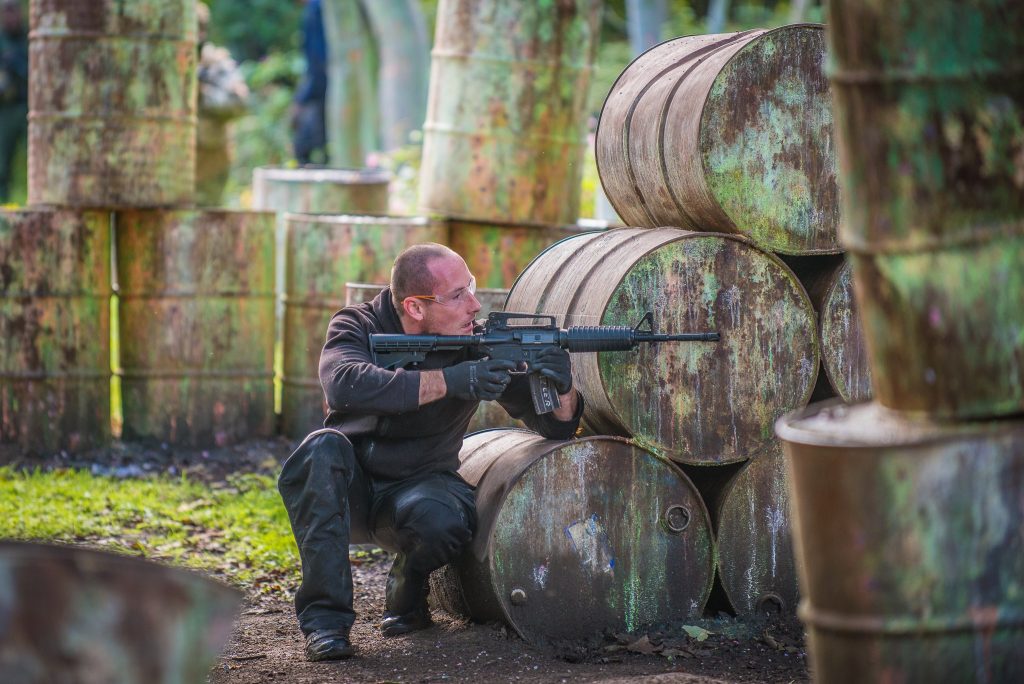 Sometimes played on paintball fields for a woodland skirmish game, or in mock battle torn set-ups that have a more urban feel. Missions, read games, can be a totally immersive battle scenarios with intelligence gathering, lines of command and detailed planning. There can be multiple short missions or one mission can last all day. This will be your choice when you book this stag party activity.
A realistic military experience for the stags last day of freedom
Dressed in military camo gear your stag group suddenly becomes a regular army platoon or crack specialised fighting unit. Once your stag party look, and probably feel, the part it's time for a briefing and your commanding officer will talk tactics and battle scenarios before you venture out into the realistic game zones. You'll find that many airsoft games are built around strategies and activities employed by the real military and you will see the likeness of the events that follow to be along the same lines of modern armed forces.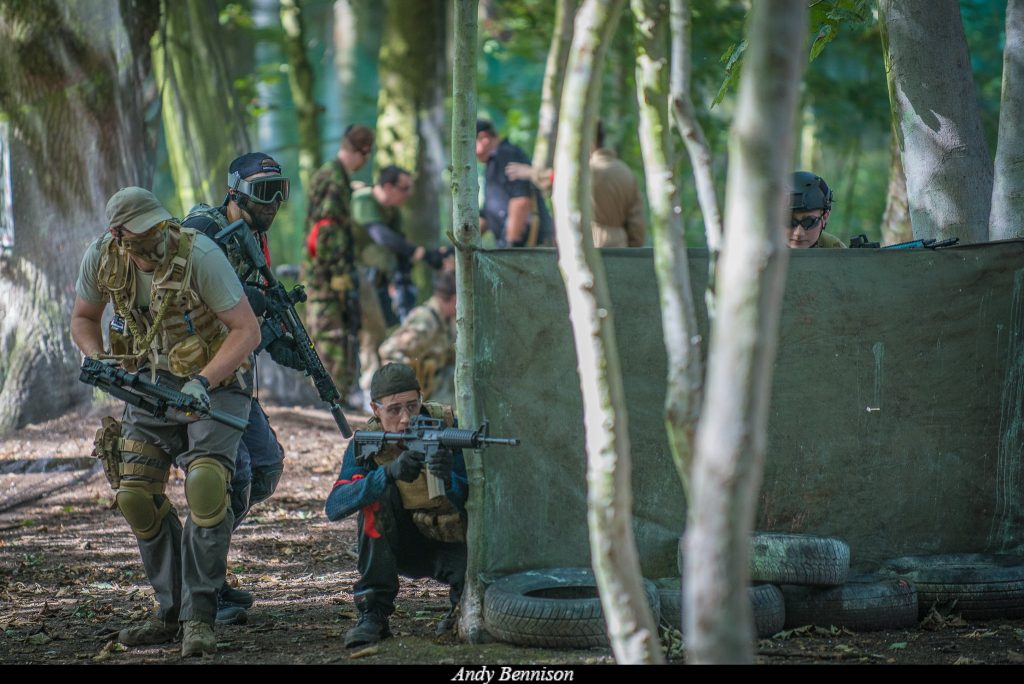 Stag parties need team games that help bond the group.
Working together as a team, to achieve your given tasks and missions throughout the day, your team will go through many airsoft challenges and battle skirmishes with the final battle determining the winning team and player of the day. This need for teamwork and camaraderie brings out the best in your mates and that sense of 'being in it together' will create or tighten existing bonds in your stag group. You will witness this new found mateship in the pub later when tales of battle antics all come out and stories of heroic deeds, near captures and battles fought and won are relived and, of course, embellished to the max.
Military stag weekend for the stag parties that love a serious challenge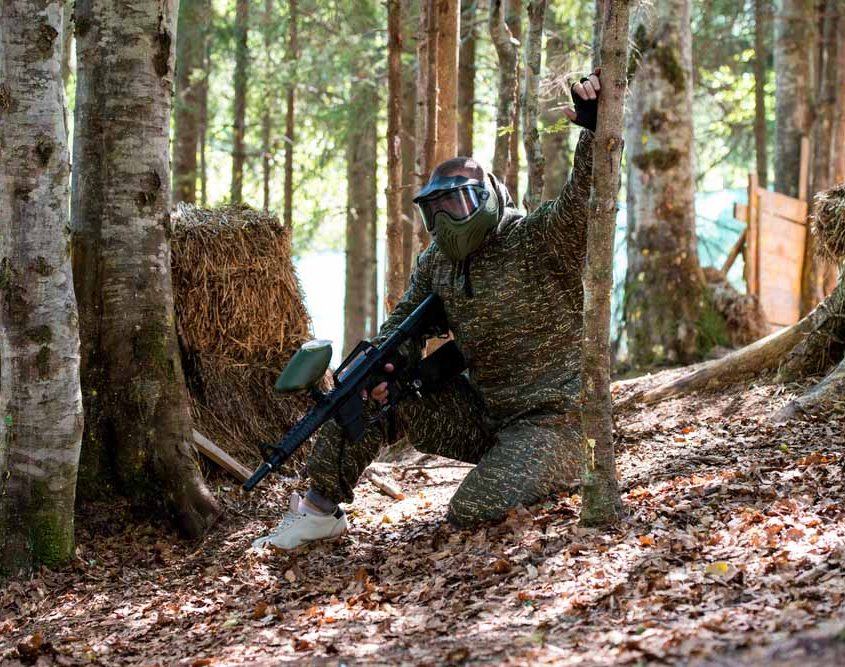 Why not make your whole weekend a military outdoor adventure by adding similar activities to airsoft such as a military tank driving experience? Or, if you haven't had enough of a military team experience, why not some SWAT training where you are dressed in a full black ops military jump suit and swat style vest and then, after a full briefing, taken to a siege point to rescue hostages. Your group must work as a team to achieve a successful rescue without casualties.
The military tank driving experience is set against a backdrop of war and your stag group is on a mission to capture the village. The tank is an authentic WW2 monster and the experience is real. Paintballing is usually added to this activity so you get the full battle effect as paintballs splat against your tank.
Don't sweat the stag organisation nightmare, download the Geronigo® app and you can get the best choices of stag party activities right there on you phone. Create your own stag organiser's page and you get your own event manager thrown in for free. Invite your participants and they can sign-up and pay their dues separately. Easy as!