What makes a birthday activity popular?
When it comes to organising birthday party activities, the first criteria for being popular is the level of fun the activity provides. The second consideration is how many can take part and third what age do I need to be and fourth what food will be available and will it be yummy?
1) – The Fun Factor
Bubble football or zorball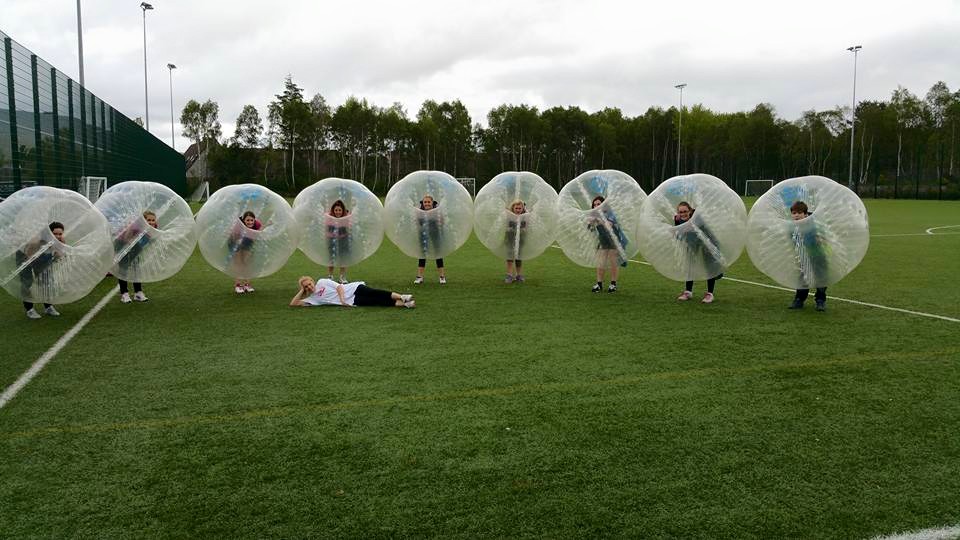 Birthday activities that deliver the fun factor are always the right way to go and the first fun activity on our list for a birthday group is Bubble Football. An hilarious combination of football and zorbing that gives you zorball. Wearing a huge zorb ball on the upper part of your body, you form part of a team that attempts to score a goal while the other identically handicapped team try and stop you. You will run, bounce, roll laugh a lot and generally have a stonking good time. You'll need to be at least twelve to take part and a certain height.
Escape Games
Escape roomsare number two on this list because fun is combined with intrigue and teamwork so ideal for a birthday group. You and your birthday guests gather in a themed room, this can be anything from a haunted house to Harry Potter's room at Hogwarts. You then have one hour to complete the conundrums, puzzles and brain teasers to complete your mission and "escape" the room. A successful escape means that you have solved the puzzles dotted around the room and have all the answers. No room is ever the same and clues and puzzles change all the time. Most escape rooms have a lower age limit of 12 years
Field fun
Next up is a combination of field sports. Put together archery, axe throwing and clay pigeon shooting and you have a perfect birthday party set of activities for a group in the countryside. The idea is that you rotate round each of the activities in turn and then have a final for the best scorers. An archery experience on its own it pretty special, but combining that with axe throwing and clay pigeon shooting takes it up a level. All three of these activities are suitable for anyone aged 12 years or above.
Motor madness
Go karting is so popular for birthday celebrations, that it has to be on this list because it delivers the fun factor big time. Quad biking and monster truck driving deliver on the fun factor too, but age puts monster truck driving out of age reach for a kids birthday bash. Go karting circuits are dotted all over the UK and Ireland and are either indoors or outdoors. Quad biking varies because of the tracks and trails offered by the venues; some being more of a gentle ride led by an instructor, the others have treks that offer varied terrains that are very much off-road. Monster truck driving will make you and those watching you drive over parked cars laugh out loud.
Rootin tootin shootin fun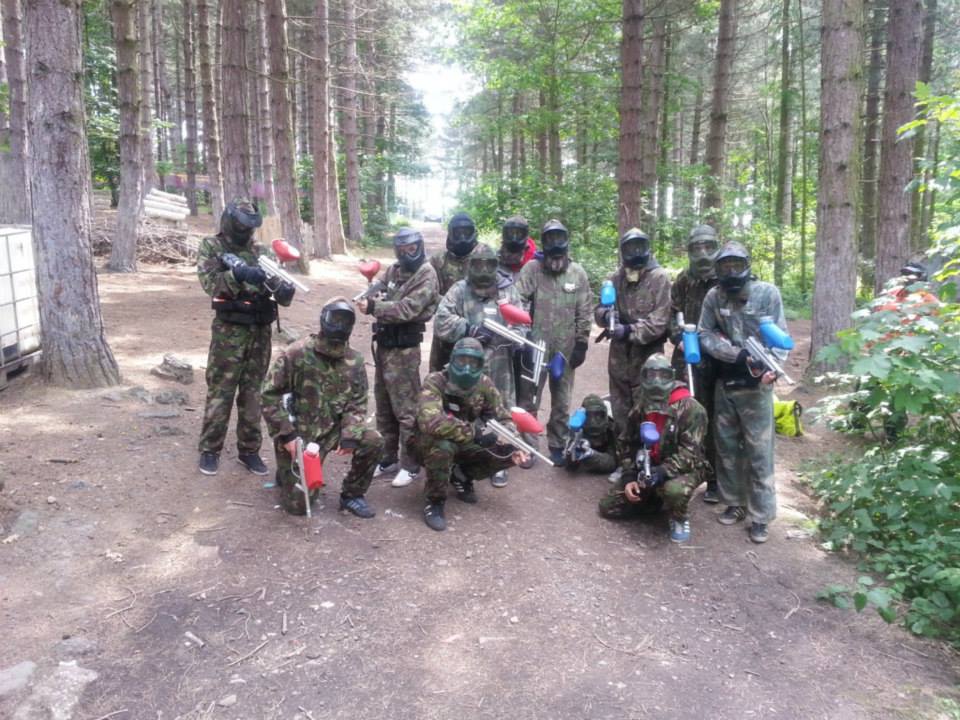 Paintball is the most fun you can have charging through woodlands pursuing or being pursued. Games vary from site to site and birthday groups always get special treatment, especially the birthday boy or girl. Clay pigeon shooting is way up there on the fun factor scale. The mere achievement of smashing clays out of the air with a twelve bore shotgun will make anyone smile, but coming out as top gun will make the winner laugh out loud. How about a spot of Nerf war? Nerf games are a cross between archery, laser tag and paintballing using soft darts. Hugely popular with kids of all ages, this activity will have you all laughing.
Birthday splash
Take to water and have some fun getting wet. Surfing lessons can be lots of fun if you are not far from the seaside. Seeing your mates dumped in the surf as they try and kneel then stand on their boards is belly achingly funny. When some achieves it, it's cheers all round. A high speed boat ride will put a big grin on the faces of the birthday participants and depending on the type, you will almost certainly get soaked. Water walking has you on the water, but not in the water; you are actually inside a huge zorb ball that acts like a hamster wheel because when you walk it rolls. Seeing your mates in the other zorbs floundering around will makes for a very funny sight.
2) – How many can take part?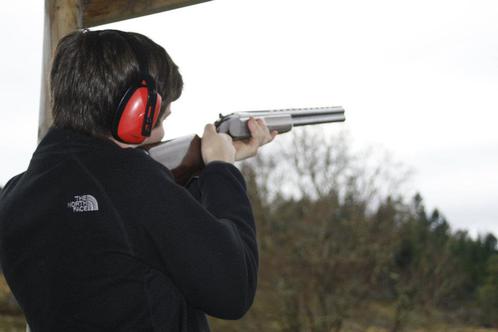 You have a huge choice of activities that are suitable for group participation. Some activities have a minimum number, so watch out for that. Some you take part as an individual but are part of a team. Top group activities for birthdays in 2019 are paintballing, go karting, bubble football, high rope courses, combat archery, clay pigeon shooting, escape rooms, laser combat, airsoft and bush survival skills. All these activities take groups from 2 to 50 people so the range should accommodate most birthday party groups.
3) – Will there be food available?
All our activity centres offer food options. The offerings vary depending on location and group sizes, but you can get anything from coffee, tea and biscuits, right through to a fully catered meal. The key here is to know what's on offer before you book. To make it easy for you, Geronigo® will allocate a dedicated event coordinator to your group and assist you personally with suitable activity selection according to your group size, ages and any special criteria. So down load the Geronigo® App right now and have a direct link to the largest activity network in the UK and Ireland.
4) – What age restrictions are there?
Every activity on our 2000 + list has an age restriction. These age limits are for your own safety and to meet insurance criteria. Alongside the stated minimum age, there is often other restrictions like height and weight. There are also certain health warnings like 'do not take part in this activity if you are pregnant'. Given that lower age limits start at 5 years of age for many activities, they'll will always be something you can book for your next birthday party. All age limits and restrictions are on the Geronigo® website or App.
By CJ