When all the best bits are packaged-up and presented as special experience. Because of that, these special experience packages make excellent gifts. Not just as Christmas presents, but as a gift for a special birthday, a corporate award or just because you love someone. A very smart, totally free gift box is included so even opening it is an experience. In the box there is a complete adrenalin guide too, so they'll see all the options that they have when they redeem their activity experience voucher. Check it out here.
Makes It Easy – Makes It Fun
Let's say you need a birthday gift for someone who has just turned into a teenager and you want to buy something that she or he can enjoy with his or her friends that won't cost you the earth and will last for at least a couple of hours. Tough, isn't it? You can think of a few things, but the cost is prohibitive. So, take a look at this option – The Laser Combat Experience. It's for 10 participants and includes every they'll need to have an amazing time. You can even take along their birthday cake, or maybe they feel a little too grown up for that now they are a teen.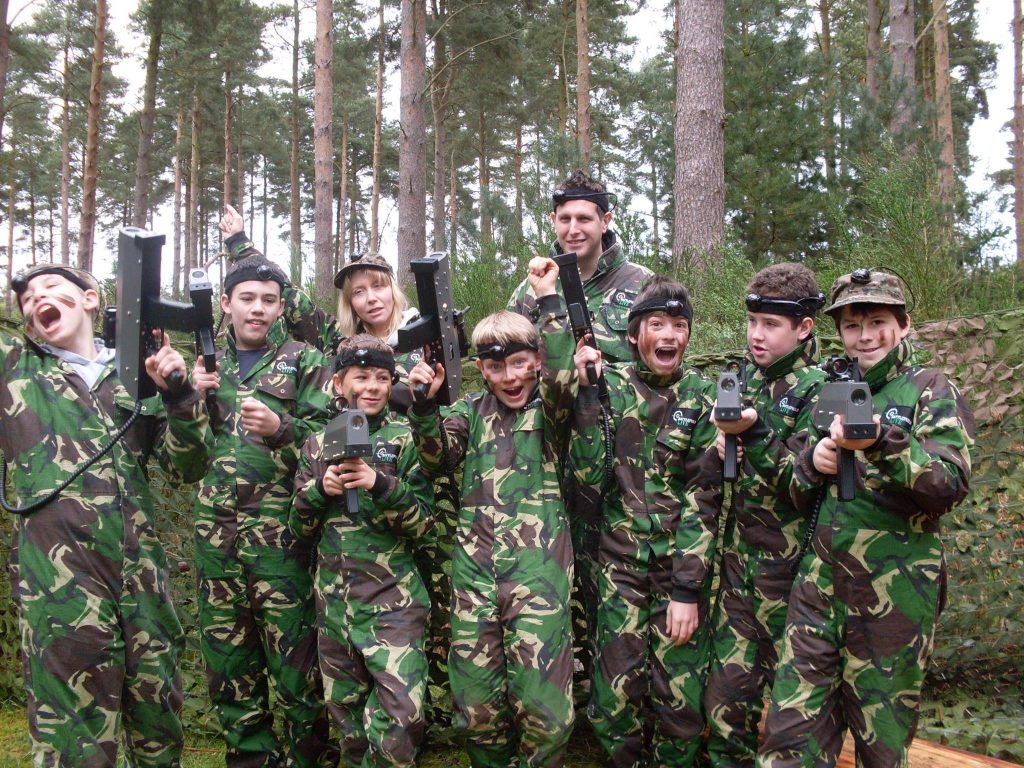 You Need a Corporate Gift
The sales team have brought home the bacon and the company is doing really well. Your staff deserve a pat on the back and not just the sales team because the 'backroom' staff are a big part of that success too. Kind words and motivational speeches to 'keep up the good work' are great and people feel good when their efforts are acknowledged. But, how about showing you appreciation with a gift; a gift everyone can use and appreciate? This will do nicely, we reckon – an activity experience that gives your staff access to over 100 different activities at over 5000 activities worldwide with 2108 of those in the UK and Ireland. There are activities to suit everyone from helicopter flights to horse riding, kite-surfing to paintball, segway to scuba diving.…..the list goes on. Delivered to your premises free of charge, the vouchers come ready wrapped in individual smart black boxes complete with adrenalin guides so they can checkout all the exciting things they can do with their voucher.
The Most Unusual Wedding Gift
Make your gift stand out from the toasters, tea towels and other practical gifts. Can you imagine the faces of the bride and groom when they open your mysterious little box. They'll never guess what's inside and when they do find out that they have just been given access to over 5000 adrenalin activities worldwide, their faces would be worth capturing on camera. It might look small against the big box next to it hiding a nice set of crockery, but the contents of box holding your wedding present will be a huge surprise, and in the excitement stakes, it'll be the best present they'll get. Look right here to see what your gift of a Geronigo®activity experience can buy.
A Milestone Birthday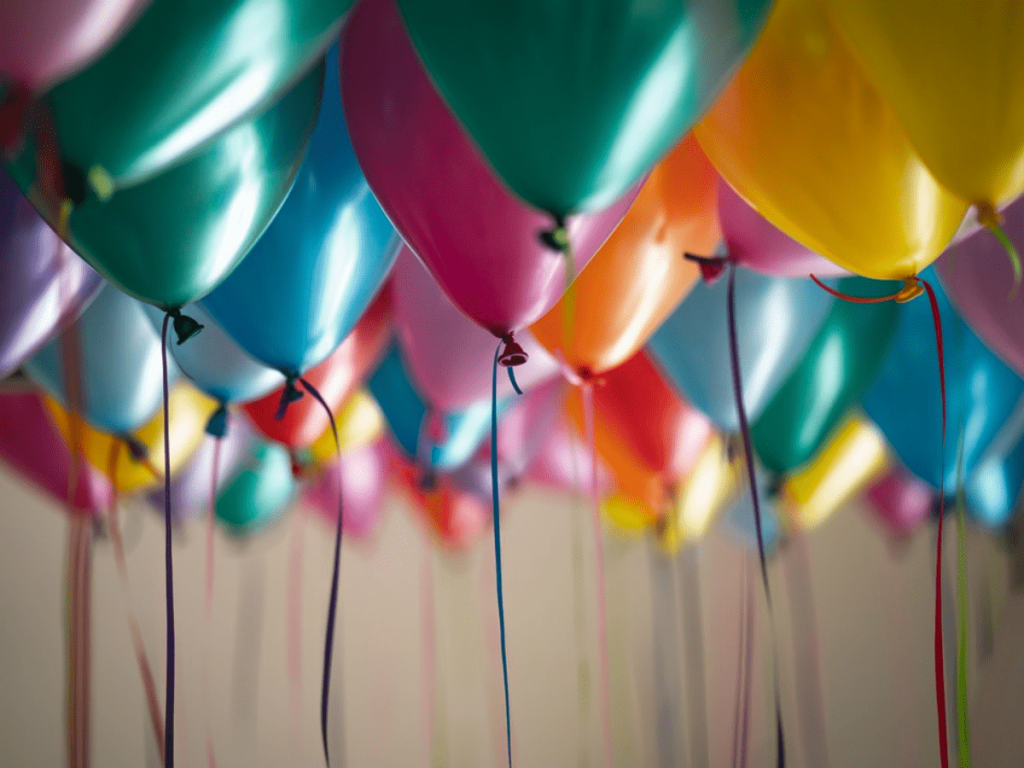 These are special birthdays and giving a gift that reflects the importance of the occasion is expected. So, don't be boring or predictable, make the recipient jump for joy when they open their gift – or at least have the biggest smile on their face you've ever seem. It doesn't matter if it is a 10 year old or someone special that's reached half a century, they'll all appreciate this gift because it gives them a choice of 5000 activity options worldwide. You card might read ' We hope you enjoy your hot air ballooning' , but they can change their mind and use it to book go karting, tank driving or any one of the huge range of activities Geronigo®can offer. So you could say, a Geronigo® Gift Experience is a bit of milestone in the gift giving arena itself, which makes it a particularly suitable gift for a milestone birthday.
Graduation Gifts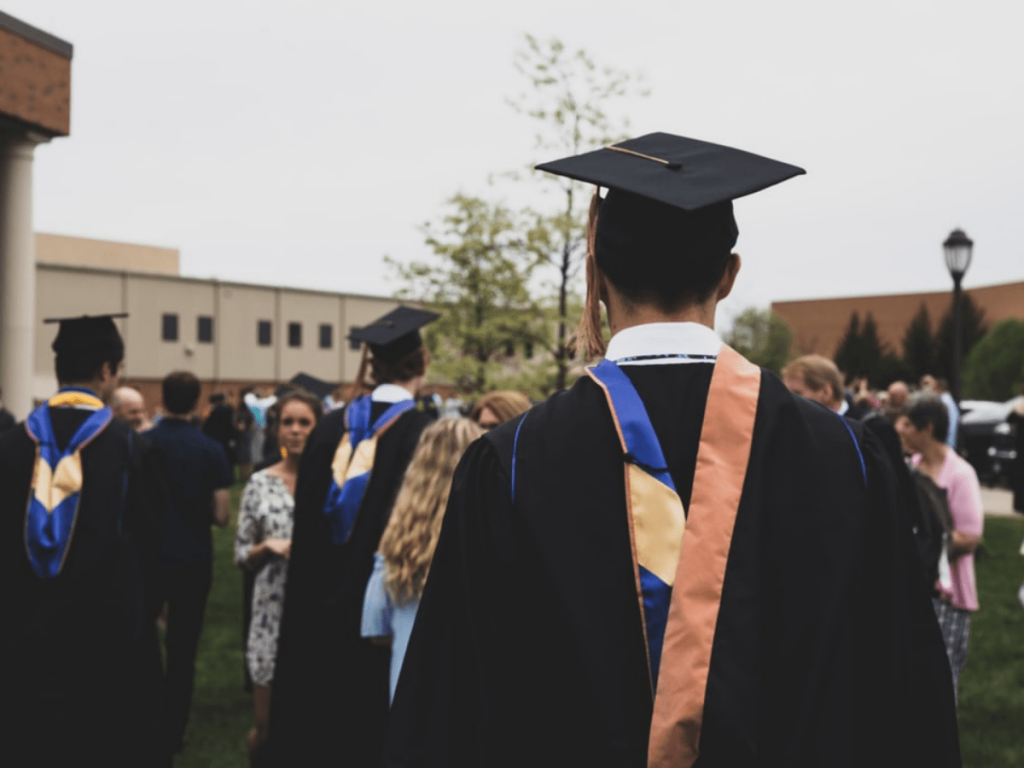 Hurrah, they've done it! After years of hard work and probably blood sweat and tears, you child has graduated and, let's face it, is not a child anymore. They may be graduating from High School or University, but they deserve to be recognised for all the late nights to meet looming deadlines, missing out at weekends because their head was buried in homework and generally putting in the hard yards to excel with their studies. You need to say that you are proud of them in a way that they'll remember for a long time. Quite often they'll have a 'study buddy' who had their back and kept them company, so how about a gift that sends them both off on an adventure together? If they need to let off steam after months of being inside, there is nothing better than a paintball experience. Whooping, screaming and shouting to let off steam are all allowed and it's just what they need. This paintball experience will arrive in a funky black box, wrapped and ready to deliver the wow factor. They then have 230 paintball sites in the UK and Ireland to choose from. Nice touch, we reckon.
Christmas is Looming & Your Gift Ideas Lack Inspiration
In fact, like a lot of us, you probably don't have any idea what to get most of the people on your list. Mum and Dad are easy because they'll be happy with anything. Dad said something about a power screwdriver and you heard Mum mention she needed new cushion covers for the lounge. Then there's Gran. Well a nice bottle of lavender oil and some cosy slippers should do it. Boring, boring, boring. Of course Mum and Dad will be pleased with anything, because they'll just be delighted you bothered and Gran, she's always easy to please and she would love yet another bottle of lavender oil. But, aren't you selling them short? What do you think your gran would say if you presented her with a voucher for a ride in a helicopter or a hot air balloon ride? What would Mum and Dad think if they got the chance to play an escape game, or try clay pigeon shooting or maybe axe throwing? In fact, Gran may like that too. The saying 'who are you and where is our son/daughter' springs to mind. After all the predictable pressies, they will be shocked and amazed and then delighted. Apply the same principle to everyone on your list and you'll have your gift list sorted and everyone that receives your gift will also be amazed. Aren't you clever. Your activity experience comes ready wrapped too – just in case that's an issue too.
By CJ