There are over 120 go-kart tracks in the UK and Ireland and the racing they offer is impressive. To give you a flavour, we have listed the most popular locations, what types of karting tracks you can choose from and what kart race formats are available at each circuit.
Karting London
Outdoor karting circuit London
A superb outdoor 650 metre go-kart track that offers racing on nippy electric karts, that reach 50mph in 4 seconds flat, which is faster than any twin-engine petrol kart. This is London's fastest and only floodlit outdoor karting track. Easy to get to by road and train, they take kids and adults and offer several race formats.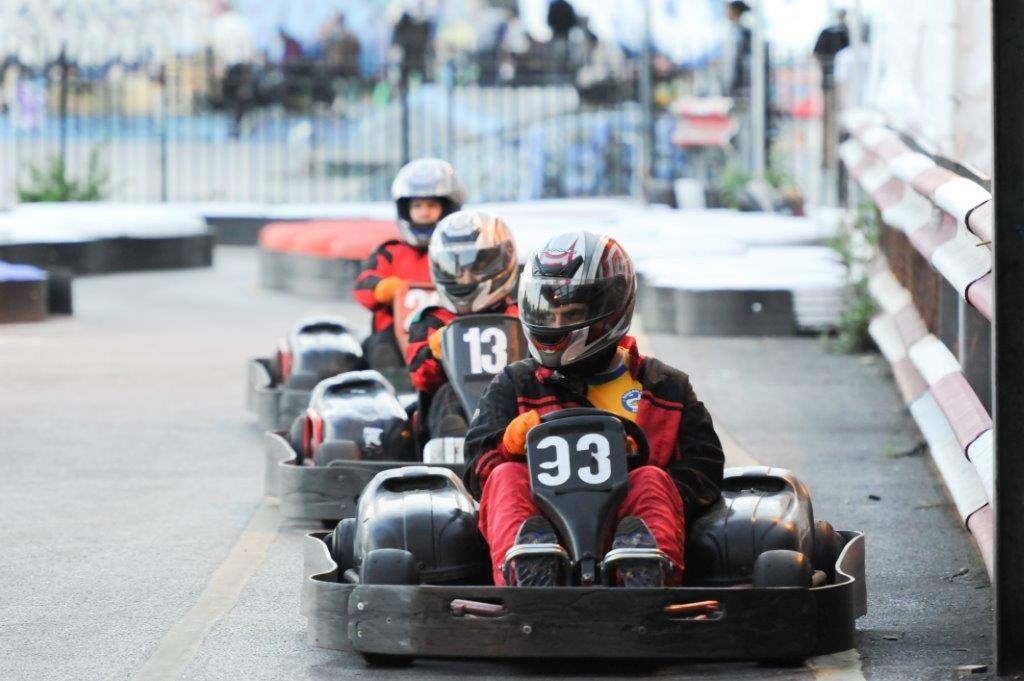 Indoor karting track Greater London
With 1050m of professionally designed race track this venue boasts the longest indoor go karting track in London and the UK. In fact, the track is three times the length of a standard indoor go karting track and nearly twice the length of most multilevel karting circuits. Karting for adults and kids. Karts race at speeds of up to 45mph. Conveniently located just 15 minutes from central London
Karting Birmingham
Indoor karting track Birmingham
Hurtle around a challenging 700m indoor race kart track in the fastest indoor karts in the UK. The venue features a great spectator viewing gallery and licensed bar. It's an unrivalled karting experience for children and adults. For karting in the Midlands you couldn't get a more convenient location with trains just a stone's throw away and major roads right to the door.
Outdoor karting circuit Birmingham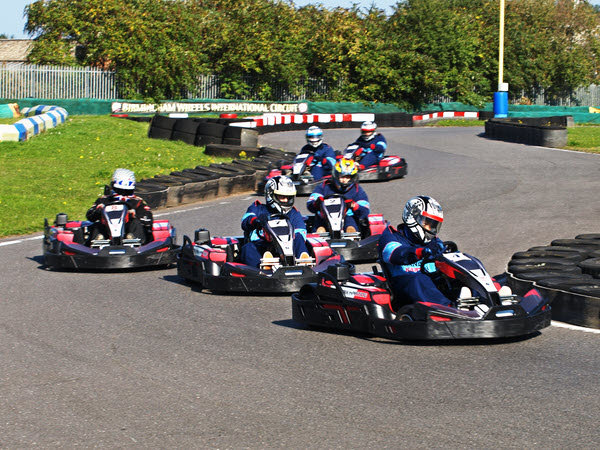 The only MSA approved track in Birmingham. Used by the professionals this 960m karting circuit is one of the most famous kart tracks in the UK and boasts a well earned international reputation amongst race teams and professional drivers. Drive Biz NG1 Thunder-Kart around this incredible circuit and a Clubspeed / AMB timing system, accurate to a thousandth of a second, will record you performance for a keepsake. Easily accessed from the M6 and offering karting for kids and adults.
Karting Leeds
Indoor karting circuit near Leeds
This karting circuit measures 400m in length and has a state-of-the-art timing system, 80m long speedy straight and hair-raising hairpin bends. Grand prix sessions available for children and adults alike, you will be driving 200cc SODI RT8 karts against the clock to take the top position. Excellent facilities in a massive 43,000sq ft complex and easily accessible from major road networks.
Outdoor karting track near Leeds
A fully floodlit 470m outdoor karting circuit with an all-weather racing track featuring a fly-over, bridge and split-level track. Reaching up to speeds of up to 50mph the 270cc petrol karts are put through their paces during grand prix sessions for kids and adults, Medals and trophies for the winners and exclusive use of the circuit for groups of six or more drivers. Great facilities including spectator areas, showers and easy parking. Find this karting track just off the main A61.
Karting Bournemouth
Outdoor karting circuit Bournemouth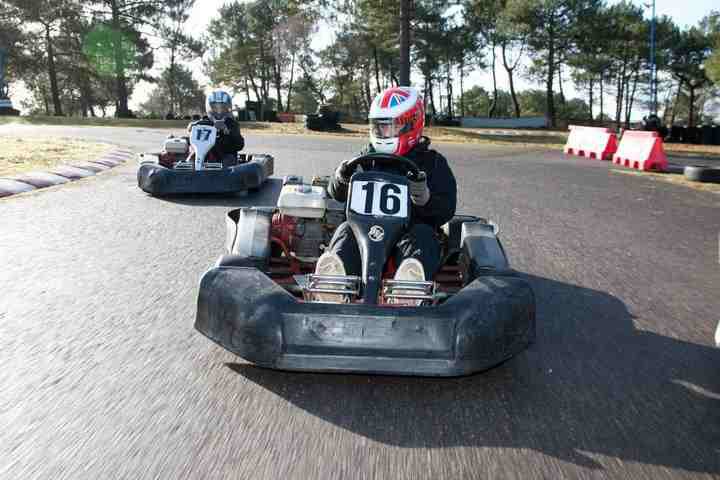 A purpose built 500 metre floodlit outdoor karting venue that has been built by racers for racers. This flood lit karting circuit is available for exclusive group hire all year round and in all weathers from 10am – 10pm daily. Arrive & drive sessions, individual race formats together with endurance racing are available for kids and adults alike. Easily accessible from major roads.
Off-road karting track near Bournemouth
Just for adults, this purpose built 450 metre off-road Rage Buggy course has 620cc Rage Buggies, which take you on a mad and muddy race on a 450 metre off-road course. With tight turns to negotiate and rough and rocky terrain to tackle drivers can expect a thorough test of their skills. Ideal for stag parties or a corporate away day activity. Easily accessible from the A35.
Karting Cardiff
Indoor karting circuit Cardiff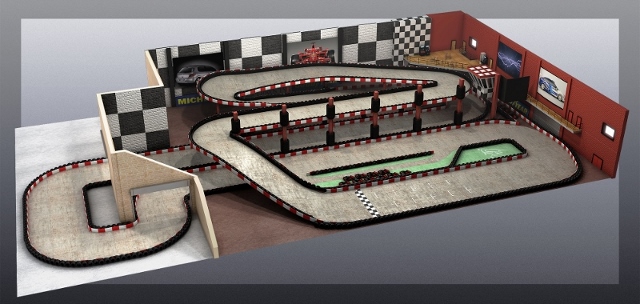 Indulge in an adrenaline fuelled and authentic formula one karting experience like no other as you take part in some intense and heart-racing action at the Cardiff go karting venue! Your driving skills will be put to the ultimate test as you climb behind the wheel of our rapid 200cc Sodi RX7 go karts to tackle the multi-level track! There are challenging twists and turns before you hurtle through tunnels at heart-racing speeds of up to 45mph then onto the bridge and more speed and excitement.
An impressive1050 meters kart circuit with nine corners and fast straights. Great grip on a tarmac surface; the circuit is raced clockwise with six marshal points so you're monitored along the route. Go karting races for adults and kids from 8 years. Powerful 200cc Four-Stroke Honda go-karts for the adults and speed adjusted go-karts for the kids. Formats include arrive and drive, endurance races and grand prix. Something for everyone. Easily accessible from Cardiff and surrounding areas.
Karting Dublin
Experience the rush on one of this karting track's three multi-level tracks, which feature flyovers, hills, underpasses and banked corners, which all makes for a challenging and exciting kart racing experience. An endurance race, a grand prix or just a short whiz around the circuit are all available for adults and children. 60,000 square feet of karting possibilities, with heated viewing lounges for each of the 3 tracks. Video monitors in pits and viewing areas so you can always see the action.
Outdoor karting track near Dublin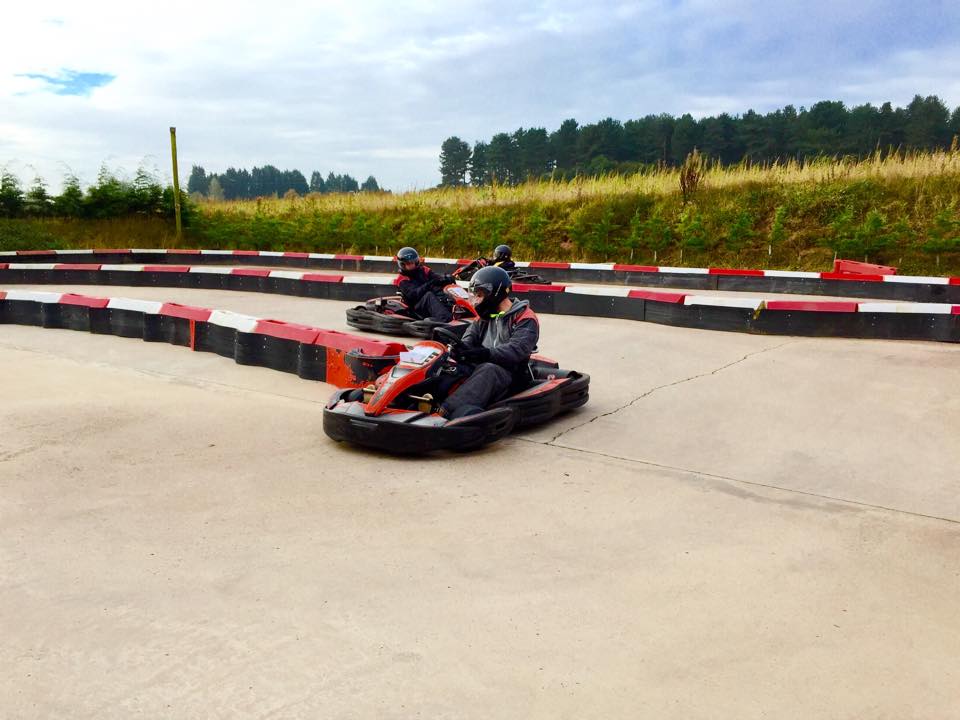 One of the biggest and fastest kart racing venues you'll find anywhere in Ireland. Suitable for drivers aged 10 and above, this epic karting experience gives you the chance to blast around our 950m national kart racing circuit – providing epic thrills and excitement for complete novices and seasoned karting pros alike. Getting behind the wheel of one of our awesome Sodi karts, it's time to push that pedal to the metal to earn yourself a podium spot.
Karting Edinburgh
Off-road karting track Edinburgh
Located a short distance from Edinburgh this superb venue is the perfect place to take your need for speed off-road. The tailor made off-road karting circuit features everything from banked corners to high-speed straights, and with ever changing terrain to take on. With only two karts allowed out on the track at a time this is a pure test of speed. Do you have what it takes to post the fastest lap? Only ages 16years and above for this venue. Located conveniently close to the centre of Edinburgh. Just off the B800 between the M9 and the A90
Karting Fife
Karting circuit near Dunfermline
With a fully floodlit 500m outdoor karting track and a fleet of powerful 270cc karts, this is one of Scotland's premier kart racing circuits. Great range of racing formats from arrive and drive through to grueling endurance races and ages start at only 8years so no excuses for not letting the kids share the excitement. Excellent range of on site facilities which includes parking, catering, refreshments, toilets and changing rooms. This karting track boasts being the only Karting Centre running LPG Gas Karts.
A 200m indoor karting track giving an authentic racing experience with plenty of tight bends and exhilarating straights. If you put the pedal to the metal, then you might just earn yourself a podium spot. If you're looking for go karting Newcastle, go karting Sunderland, go karting Darlington, karting Middlesbrough or karting Teesside this track is a short drive away from them all and offers the finest north east indoor karting experience. Age from 8 years and above.
Karting Liverpool
Built in 2006 to RAC Motor Sports Association standard, this is a proper racing circuit that is used by the professionals to develop young drivers to a professional standard. If you are lucky enough to go karting at this track, you'll get to drive an impressive Biz Prokart vehicle with twin-engine Honda GX160 engine with the younger drivers using junior Honda engine karts. The karting circuit is 865mtres and is suitable for both beginners and the more experienced kart racer. The circuit can organise everything from arrive and drive sessions for one or more drivers up to a full karting Grand Prix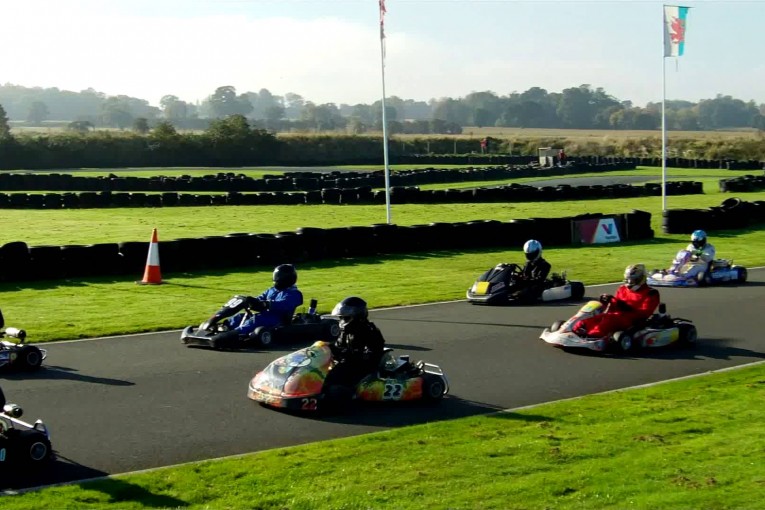 Northern Ireland Karting
Indoor go karting track Belfast
Only 20 minutes drive from Belfast and in close proximity to both major ports and airports, this indoor go karting circuit can offer an impressive range of race formats for both kids and adults from a simple arrive and drive right through to grand prixs and endurance races. All drivers of the timed sessions get a printout of their best lap times and the first three drivers of the bigger races will get a podium presentation. 270cc Honda Powered Karts (non- restricted) for all events. All equipment is provided and no experience is necessary (Minimum Height 4'8").
By CJ