TAKE TO THE GREAT OUTDOORS ON THE ULTIMATE 21ST CENTURY TOY AND FIND OUT WHY THE SEGWAY IS ONE OF THE MOST FUN WAYS TO EXPLORE THE COUNTRYSIDE
It was originally predicted that the Segway would lead to the downfall of the car. While it may not deliver on that promise, what it does deliver in abundance is fun! This futuristic, electric powered transport is perfect for zooming down woodland tracks and weaving round tricky obstacle courses. There are Segway venues across the country, perfect for putting the Segway to the test over all terrains.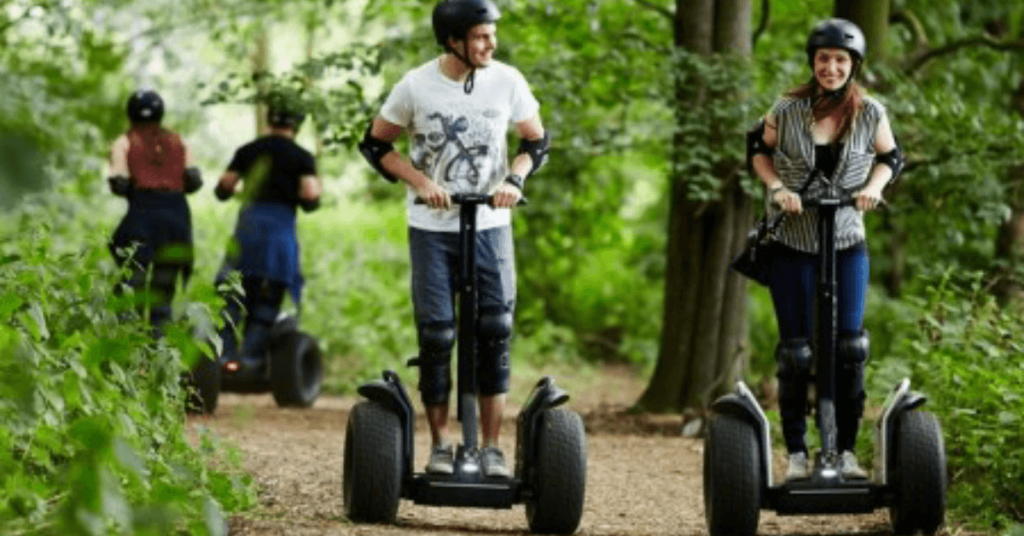 INTERESTING FACTS
At its peak a Segway can reach 12.5mph, two to three times faster than walking speed.
Going down hill recharges the Segway's batteries, which are used to power the electric motor.
Segways are incredibly versatile and can be seen carrying people to work, the shops and even round some golf courses toting a golf bag on their back.
TIPS
A Segway reacts to movement and weight distribution. Making slow and deliberate body movements will help you stay in control.
It may sound obvious but keep both hands on your Segway. Don't try and show off!
Be alert and look ahead. Your eyes are your best tool for safely avoiding obstacles