Yes, it's that time of year again when thoughts turn to gifts to give at Christmas. Easy, right? No, it's rarely easy as most people find it a bit of a nightmare trying to come up with original ideas for Christmas gifts that people actually want to receive.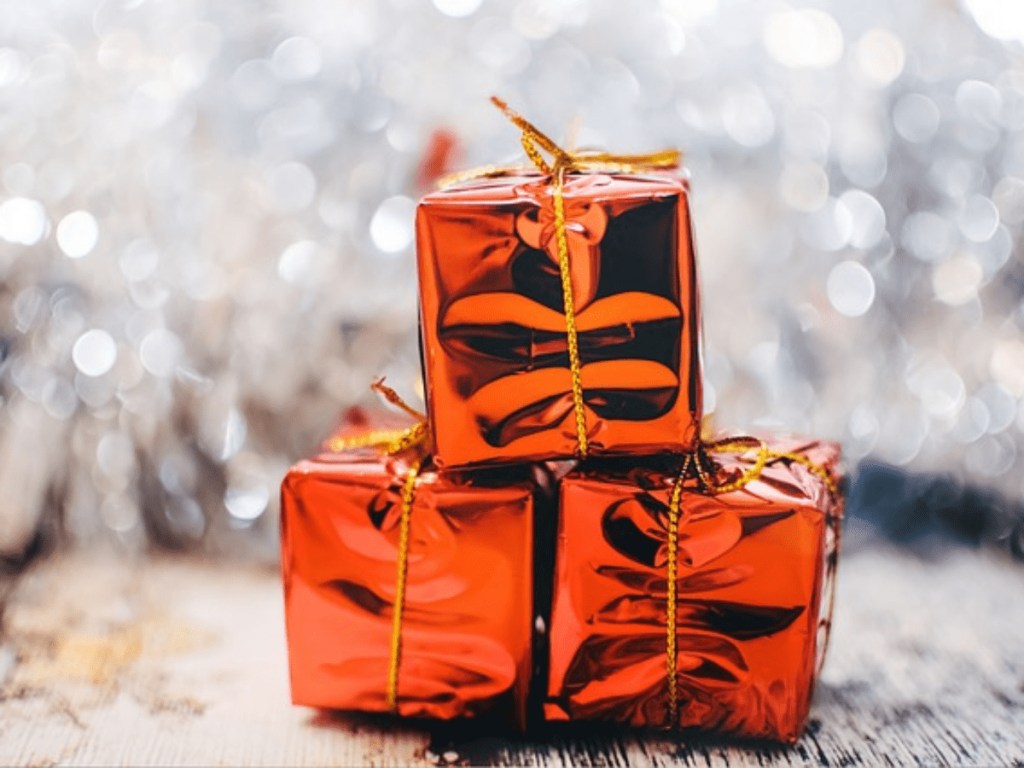 So, let's compare the boring with something exciting and see if we can't crack this tough nut that we are all faced with every festive season.
Socks vs Skydiving
Socks, the gift nightmare that most men and boys face every year. What possessed anyone in thinking that giving a pair a sock for a Christmas present was a good idea, especially those awful varieties with Santa or snowflakes on the side that everyone can see when your trousers lift a bit as you sit down – oh the shame!
Now picture the face of the man or boy who gets a skydiving gift voucher. No, picture anyone getting a skydiving voucher this year. I know men and boys are more often the recipients of socks, but hey, let's not limit any gift to one sex or the other. They know it's in a box. They know you look excited about them opening it. They dread the possibility that you've found an original pair of Christmas socks, but then they see what's inside. Get ready for a huge reaction – words like wow, I don't believe it and I thought it was socks again. Now, are you heading for the sock shop or Geronigo®?
Bath Bombs vs Birds Of Prey?
So many of us have seen falconers on the TV or on films casually standing in fields with their arms raised as birds of prey swoop down and land gracefully on their outstretched arms. They've probably turned to a friend and said, 'I'd love to do that', so make their dreams come true and walk straight past the bath bomb shop, because that's just predictable, and let's face so dull in comparison to a birds of prey experience. Buy them a voucher to become a falconer for the day. Then casually mention that you might come along and watch – or book yourself in too.
Aftershave v Archery?
We all like to smell nice and a bottle of aftershave for the man in your life might be on your Christmas list. If you really must, then make it a sideshow, because if you buy him the gift of an archery experience, it will not be the main attraction when it comes to his pressies. When he opens his exciting black box and sees what you've lined up for him, he will probably go all Robin Hood or Legolas on you and tell you what a crack shot he'll be on the day. If it's your dad or grandad, he may even mention William Tell – probably way before your time, but smile and nod anyway. The aftershave will become and afterthought immediately.
Kitchen Gadget vs Kite surfing
No contest really. Most people, usually women who get a item for the kitchen feel a little unloved as a person. They feel you see them a chief cook and bottle washer and certainly not someone who would like to have some fun. For most women, and indeed men, having fun is what makes life interesting. I mean what do they personally get out of a new mixer or coffee maker? Nice to have – sure – but it's not really for them in particular, is it. It's a gift for the house and, if you live there too, you'll get as much benefit from such a present as they will. So, think fun, think adventure, think of your girlfriend, Mum, Aunt and even your Granny – lots of daredevil Grannies out there – whizzing along on a kite surfing board, wind in their hair and feeling the adrenalin rush. Maybe they don't like the water, but as the gift is a voucher from Geronigo®, they can choose anything they like from 100 adventures at over 2108 sites across the UK and Ireland. There's bound to be something that takes their fancy.

Christmas Jumper vs Climbing Wall
It's become an annual joke and almost a 'must have' for the festive season – the loudest Christmas themed jumper in the boldest colours and lurid designs. But, once the laughter has died down and everyone has poked fun at the crazy design you are sporting, you are left with a gift that will expire when the festivities are over. By all means indulge your wicked side and make your family a laughing stock, but maybe give them a gift to go with it that will give real fun and excitement and send them up the wall! Anyone can conquer an indoor climbing wall and there is one right near you just waiting to see your best efforts at climbing to the top or maybe indulge in a bit of bouldering, either way it's a great way to work off the Christmas feasting. Book in for the Christmas season, or buy a voucher so the dates can be flexible. If they decide climbing walls are not for them, they can just switch activities. Totally flexible.
Too Many to Name & Shame
There is an endless list of Christmas gifts that people inwardly groan and privately moan about. You know what they are and you know if you are guilty of inflicting these dreadful presents on your nearest and dearest. They will smile and say 'oh, it's lovely', of course they will, but you know deep in your heart that they would rather have something much more exciting. How about a choice of 100 activities in the form of a Christmas activity voucher. The cost won't blow you away either.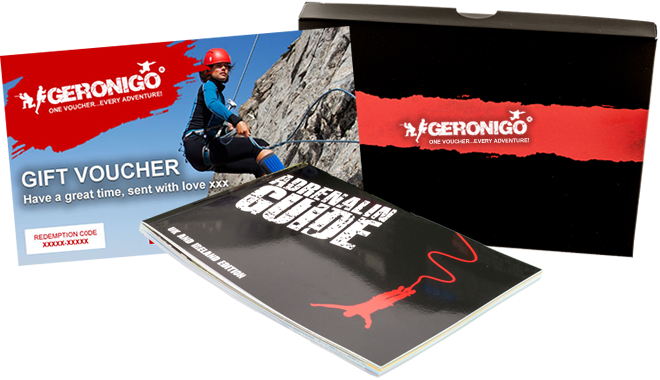 Buy Early and Still Get 12 Month's Validity From Christmas Day
Yes, that right, you can buy now and still have the full 12 months from Christmas Day. So, get organised right now and get all your little black boxes delivered for the big day. Job done. Aren't you clever?
PS – If you're reading this nearer to Christmas – don't panic! You can buy instant online vouchers. No one needs to miss out.
By CJ