Manchester is considered to be the commercial and cultural capital of Lancashire where in which some three million people live. The city has undergone a revitalisation in recent years with initiatives such as the Castlefield project. There is also the growth of the city's entertainment and sports facilities with notable examples such as the Opera House with its enhanced roster of theatrical and music performances and, not forgetting Britain's longest and widest indoor ski slope where people can learn to ski and snowboard. It can also boast a huge range of shops, which makes it popular for hen parties and a weekend away for shopaholics.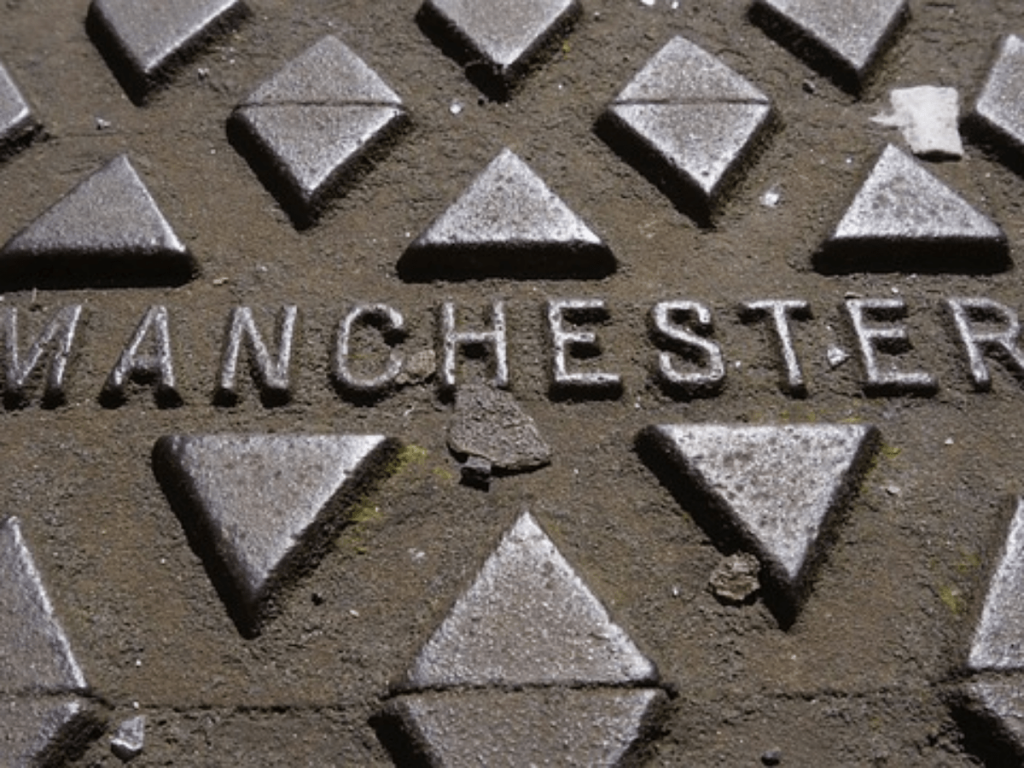 An area of Manchester, Castlefield, has been designated as an 'Urban Heritage Park' and is recommended as a place to visit. You will see beautifully restored Victorian houses situated along the old canals, or perhaps the reconstructed Roman Fort is more to your liking. History is alive and well here with the Bridgewater Canal, which was constructed in 1761 to transport coal from the mines at Worsley to Manchester. We would also recommend a trip on a Bridgewater tour boats as you'll see so much more from the water. Castleford also delivers attractions like the Castlefield Art Gallery, with its exhibitions of contemporary art, and Bridgewater Hall, home to the Hallé Orchestra and first-class concerts.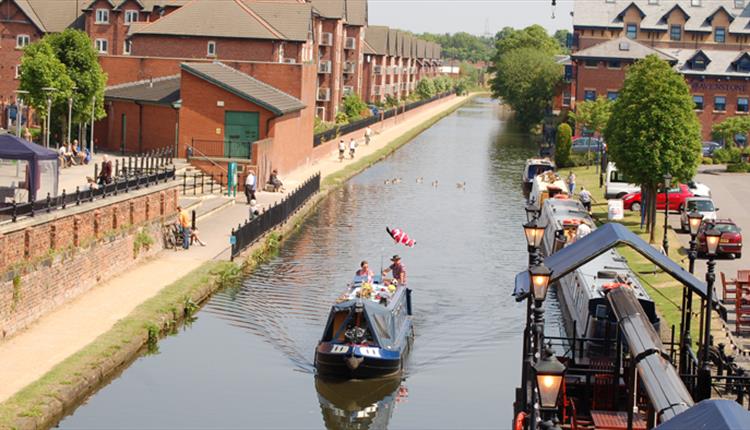 A visit to Manchester should also include the Museum of Science and Industry if you are interested in the history of the area. It's located on the site of the world's oldest railroad station. Its 12 galleries include the Power Hall, with water and steam-driven machines from the golden age of the textile industry, as well as vintage made-in-Manchester cars, including a rare 1904 Rolls Royce. The history of the city from Roman times through the Industrial Revolution to the present day is documented in the Station Building. The Air and Space Gallery is another must-see and is home to numerous historic aircraft, including a replica of Triplane 1 by A. V. Roe, the first British plane to successfully fly.
Fighting vehicles and aircraft can be found in the Imperial War Museum North. Highlights include audiovisual presentations and exhibits dealing with the history of warfare and its role in shaping civilization, as well as large machines such as tanks, aircraft, artillery, and hand-held weaponry.
Now, all this sightseeing is great, and there are many more museums, art galleries and parks a plenty, but a lot of people like to 'do' things when they visit a city like Manchester. We have listed some activities that will appeal to all ages
Football Stadium Tours
Manchester is the home to two of Europe's top football teams – Man City and Man United and the famous Manchester teams' home stadiums offer tours that will wow football fans whatever age they are. Manchester City's Etihad Stadium offers a variety of fun tour options, including behind-the-scenes and deluxe dinner tours, while Old Trafford – home to Manchester United – offers guided tours that allow access to private boxes and the chance to tread the field itself.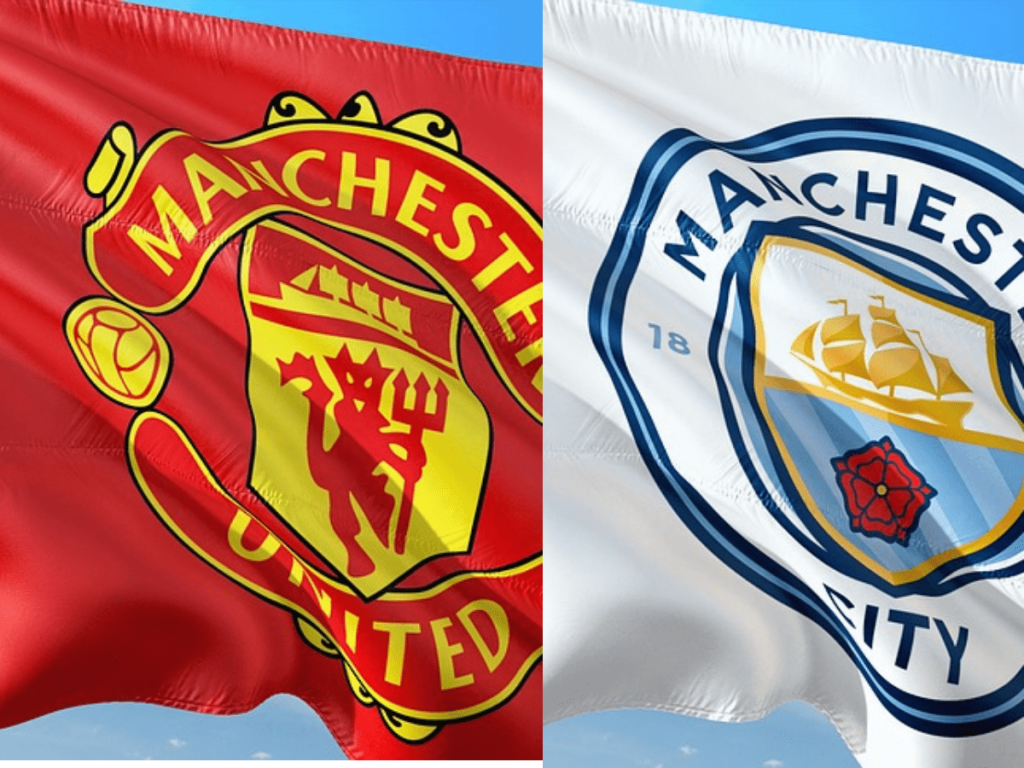 Escape Rooms Manchester
Manchester currently has 6 escape rooms and the variety of themes is excellent. You could be escaping the baddies in the wild west, treading in the footsteps of the most famous sleuths or defeating pirates, zombies and a deadly spy ring network or following Alice down the rabbit hole. Whatever the theme, you will be solving puzzles, using clues to defeat your foe and getting conundrums beat in order to escape the room. The clock is ticking. Will you make it out in time? Make sure you take some quick witted, smarty pants friends along or you could fail in your quest.
Indoor Climbing Walls, Manchester
Whether you climb like a veritable mountain goat, or can't push off from the floor, an indoor climbing and bouldering centre will have the equipment for you to have a great climbing experience. Each area is graded for easy or complicated climbs and there are safety harnesses so you'll feel safe all the time. Expert climbers are on hand to give you 'a leg up' should you need one and will stay close by to encourage you to achieve your personal best. There is no age barrier to this sport as children as young as 5years. However, always check your chosen climbing centre can cater for really young kids.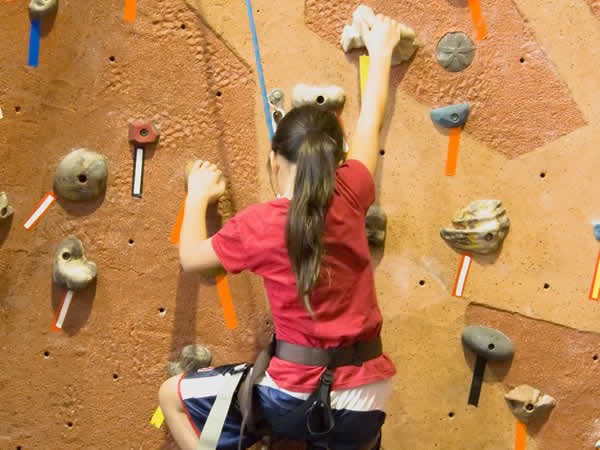 Drive a Steam Train, Manchester
They say it is every little boy's dream to drive a steam engine where he grows up and in Manchester you can, but it's not limited to grown-up boys; the girls can take part too. This experience sees participants become part of the crew for the day. They will experience the hiss of steam, the roar of the fire, the deep rumble of the engine and the blast of the horn. A unique experience from the satisfaction of shovelling coal to the speed and adventure of riding in the cab as the train speeds along…. it's time to don your overalls and climb aboard.
Treetop Adventures, Manchester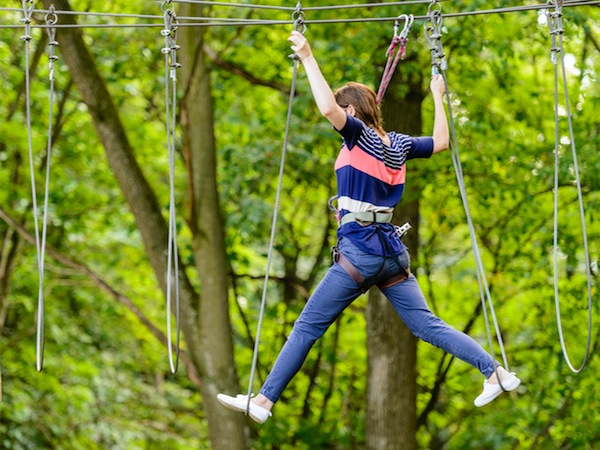 High rope coursesor aerial adventures are all names for going ape and getting up high into the trees and messing around. Flying along zip wires, climbing ladders that reach right up into and through the trees or walking across bridges slung between the trees high up in the canopy. It's always an adrenalin-pumping challenge that is great for individuals, stag parties, hen dos and corporate events. Each of the venues has a different layout so choose your favourite or try them all. All ages are welcome as the course will be adapted to suit experience and age.
Ice Wall Climbing, Manchester
Grab your pick axe and courage and do something very unusual –ice wall climbing. You'll need to be at least 14 years of age, but this is a challenge the adventurous will enjoy at any age. You are provided with insulated trousers, a warm jacket, gloves, socks, boots… all the specialist equipment. All you need to bring is a comfortable and light long or short sleeved top or base layer that you are happy moving in. What a sense of achievement you'll feel when you reach the top. Full tuition given.
Snowboarding, Manchester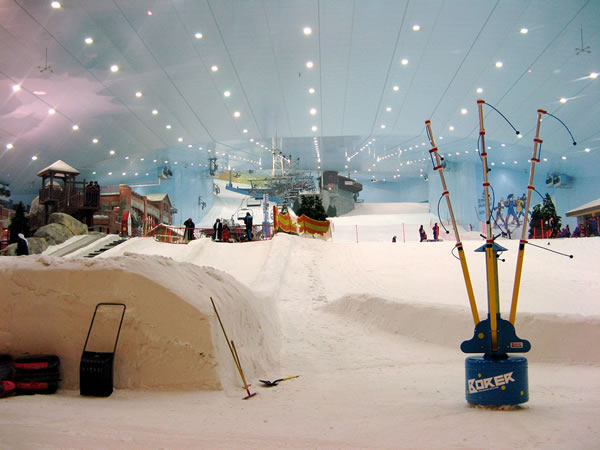 Another chilly option, but equally as exciting. Snowboarding is like skateboarding but you are on snow and ice. Much more fun and an adrenalin rush is guaranteed. You'll be on the longest real snow slope in the UK and have a professional instructor for the duration. You could be a beginners or be more confident on the slopes, either way, you will get the most suitable ski training and development packages to suit your requirements. December and January are the busy months, so try and avoid those and have a quieter slope while you learn.
Archery, Manchester
Learn the noble art of the bow and arrow with an archery experience. Those as young as 7years can take part and all equipment and training is provided. So if you fancy being a Robin Hood or Maid Marion for the day, this one's for you. You are challenged with a variety of targets and you'll be surprised just how quickly you get the technique to hit the targets just where you need to. Sessions last for an hour approximately, but your instructor will be concentrating on how to help you perfect your bow and arrow action rather than the clock. Ideal for an individual or group activity. There is also combat archery, which is a cross between, dodgeball, paintball and archery. A team game where archers stand at either end of a pitch with foam tipped arrows and try to make it to the other side without getting hit.
Quad Biking, Manchester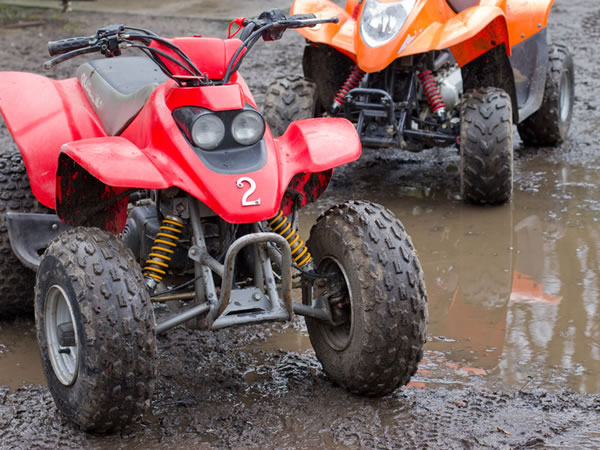 Also know as a quad trek, quad ramble, quad race or quad trail, but whatever it is called it involves sitting astride a powerful quad bike and taking it for a spin. It's a beast of a machine, but even kids are not phased by it's power and quickly learn the technique of gripping the quad with their legs and getting the best out of their quad experience. Terrains are varied from woodlands to open countryside, so pick your venue and package with care. Quad racing takes place on a relatively flat field, which is marked out for racing. A great individual and group activity.
Nerf Combat, Manchester
Suitable for action-seeking youngsters aged six and over, our Nerf Combat package delivers an awesome battle experience from start to finish – offering all the fun of paintball but without the mess, it lasts for one hour. You'll get all the equipment you need to take part and the action is fully supervised. A nerf combat experience is perfect for birthday or Christmas parties, so don't miss out on this one.
These are just a sample of the many activities in and around Manchester. To get the full choice, head over to the Geronigo® website, or better still, download the Geronigo® App. With the app on your phone, you'll have full access to the very best adventure activities in your area right there in your pocket – because life and your phone should be full of adventures.
By CJ