TACKLING ROUGH AND READY ROADS AND ROUTES LESS-TRAVELLED IS THE THRILL OF 4X4 OFF ROADING.
Guided by a professional driver, your experience can include hill descents, rocky terrain, muddy ruts and ditches and even river crosses. The variety of challenges a trek or trail can deliver is only limited by driver's skill and willingness to tackle any given track. Adventure is out there!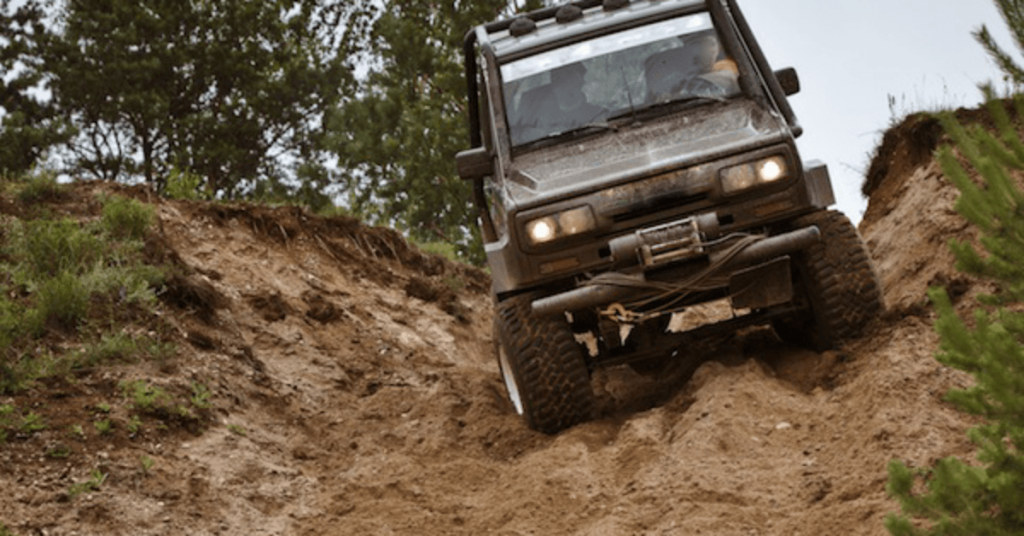 INTERESTING FACTS
The history of 4×4 off-roading has its roots in farming and the military. When the first land rovers were built back in 1948, easier off-road driving was made possible for military personnel and farmers.
Most major car manufacturers produce a 4×4 vehicle as part of their range, however, not all of them are suitable for serious off-roading.
It is a common misconception that 4×4 means that all four wheels are turning at the same speed simultaneously but, when a 4×4 turns, the outside tyres spin faster that those on the inside.
TIPS
Going up hills – go steady and only slightly touch the accelerator – just enough to avoid stalling. If a wheel spins, slow to get traction again.
You can safely back down a hill far too steep to climb, without using your brakes, by using the engine, braking whilst in reverse. This will slow your descent down a hill in the straightest line possible. Keep your foot off the brake.
When moving through mud, steady momentum is the key to success, frequent gear changing and acceleration are not. Moving your steering wheel from left to right can also give a little more traction.