These purpose built off-road machines can conquer all terrains and they really come into their own when you head off to the beaten track.
They're perfect for tearing across open countryside and tackling specially designed off-road courses. These four wheeled beasts may be more at home on a farm but they are the perfect combination of speed and off-road ability. There are sites across the UK and Ireland with a range of tracks packed with tricky off-road obstacles, including plenty of mud, water and impossibly steep hills. So if you want to experience some mud churning mayhem there's an endless amount of fun to be had on a high speed quad bike.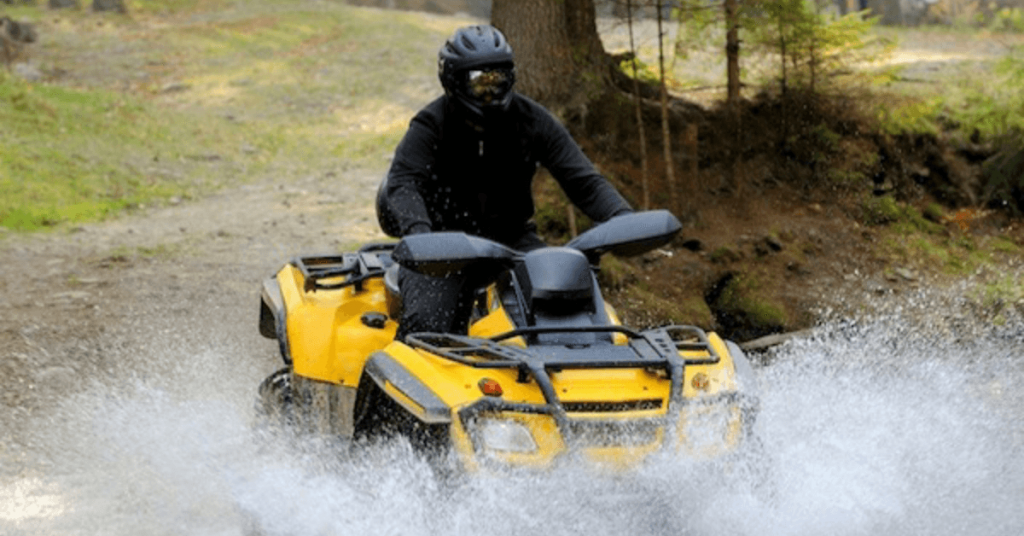 Interesting facts
The first all terrain vehicles were very different from modern quad bikes and they originally had six wheels instead of four.
The world record for the longest jump on a quad bike was set in 2000 when an Australian rider jumped over 14 cars covering a distance of 134ft.
Specially designed high speed quad bikes are used for racing over purpose built off-road tracks packed with jumps and bumps.
Tips
Dress in suitable old clothing for the weather on the day. If you are cold or overheat it will spoil your experience.
When riding a quad you need to be 'rider active' which means that you must shift your body weight when manoeuvering the bike through turns, on hills and crossing obstacles.
Perfect rider control is achieved by correct posture, a relaxed, responsive body and being ready to go with the movement of the quad and gripping with your knees when required.