The capital offers so many activity options for a stag events it's a bit of a mecca for a stag's last day of freedom. So that's great – yeah? Agreed, it's great to have a choice, but with choice comes trawling through the myriad of options. So how do you make it easy on yourself as a stag party organiser? You simply download the Geronigo App and tap into the biggest and the best stag party event management company in the UK and Ireland.
Be smart and download the Geronigo App
So clever is the Geronigo App, which you can access through you phone has a dedicated stag package planner, is available 24/7 because it gives you everything you need to customise your ideal London stag event within minutes. Once you create your page, you get a dedicated stag event manager and access to the UK and Ireland's largest activity network and a team with over 20 years experience. Everything is covered from activities, accommodation, nightclubs, shows and transport. Your stag party participants can sign-up and pay individually – is that a relief? Collecting money is the biggest nightmare of organising a stag event.
So, now we've got the worst part over and you've created your dedicated stag page on the Geronigo App let's get down to looking at your stag options in London. Too many to list all of them, but remember they are all on the Geronigo App so don't panic. Anyway, here is a flavour.
Become part of a horror movie with this London survival experience
The adventurous stag party will go for something daring and different like the new for 2019 how about this epic survival experience, which gives your stag group a 90 minute adrenaline-pumping live-action game where you navigate through a 25,000 square foot labyrinth in the heart of London's West End. Putting participants at the centre of the action, this one-of-a-kind experience requires bravery and survival skills while testing friendships and teamwork. In a vast interactive environment completely under your control, your choices will have consequences, and not all players will succeed. Packed with cutting edge technology and a host of hair-raising theatrical surprises from the scary cast that wander the labyrinth, this game is definitely not for those of a nervous disposition.
Scare the pants off the stag on his last day of freedom
Let's stay with scary for our London stag party and go for a zombie escape room experience. Staying calm and engaging in teamwork to solve riddles, puzzles and challenges under the threat of a zombie that's creeping ever closer is tough. It's an escape room game with an edge – a frightening edge. As the clock ticks down the Zombie pursuing your group gets nearer. You have 60mins to get out of there and not feel the cold, bloody touch of the zombie. You've got the brains, the zombie is brain dead, but he can smell fresh meat so don't hang around. Watch the clock because every five minutes the zombie you're trying to escape from gets closer and an ominous buzzer sounds to let your stag party know he is coming ever closer. Nervous stag parties should not apply.
Central London go karting anyone?
Meanwhile, outside in the real world we can find some serious motoring action on a professionally designed race track that is the UK's longest indoor go karting track. It offers a go karting experience that is hard to beat for racing performance & maximum enjoyment with the go-karts being capable of speeds up to 45mph that take the bends and straights with tyre-squealing satisfaction. With average laps in excess of 78 seconds and a track capacity of 26, this is an ideal venue for London stag parties.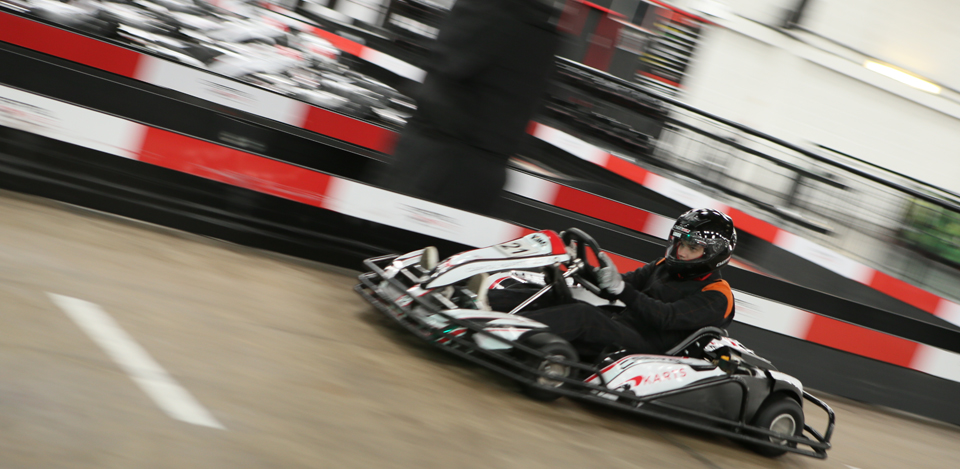 Who will take the podium and the trophy when the laps are done and the results are in? For groups of 16+ you even get a free helmet camera to capture those epic racing moments. The footage is edited for you and uploaded to YouTube free of charge. Result!
A bird's eye view of London ranks amongst the top stag party options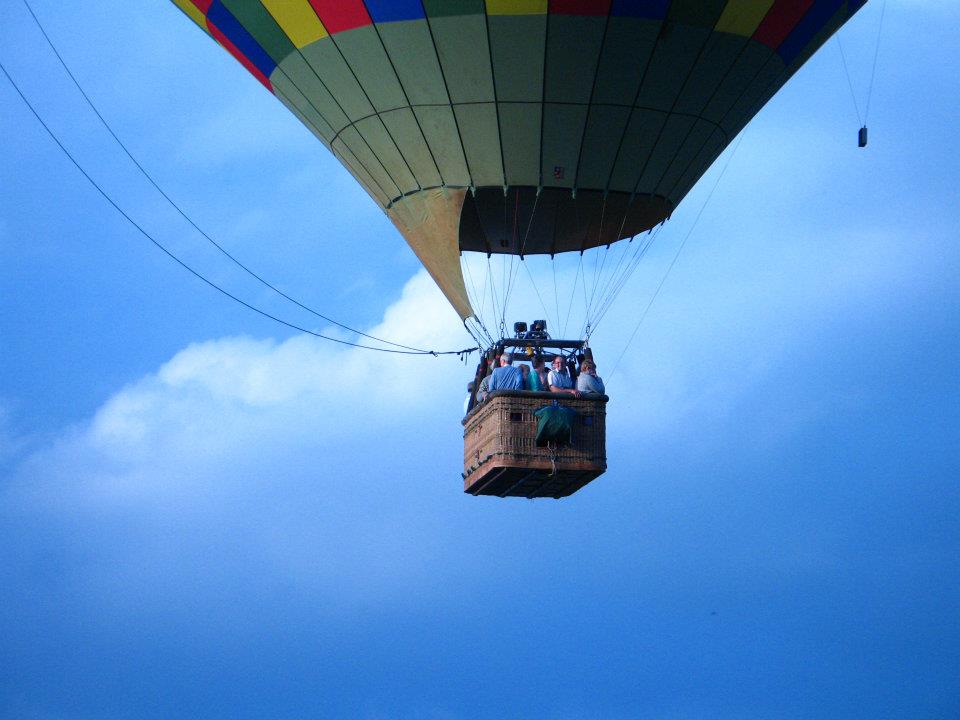 A gentler option, but no less exciting choice for your London stag party is a hot air balloon flight experience. The bigger baskets take up to 17 people and rise up above the sights and sounds of London early mornings or evenings. Silently travelling at heights of up to 3,000 feet, London will look amazing from so high up and give you a perspective of the UK's capital that you will have never had before. With take off sites within a few miles of the Tower of London or the Thames, this is a London based stag activity that you should consider for those 'out of town' mates that want to see just how awesome London looks from the air.
Once you land and after the balloon is packed away the pilot will present the passengers with a flight certificate followed by a celebratory glass of champagne as a toast to your balloon flight. If your stag party is big enough, this will be an exclusive experience for your stag party.
Paintball for your London stag party? Oh yes you can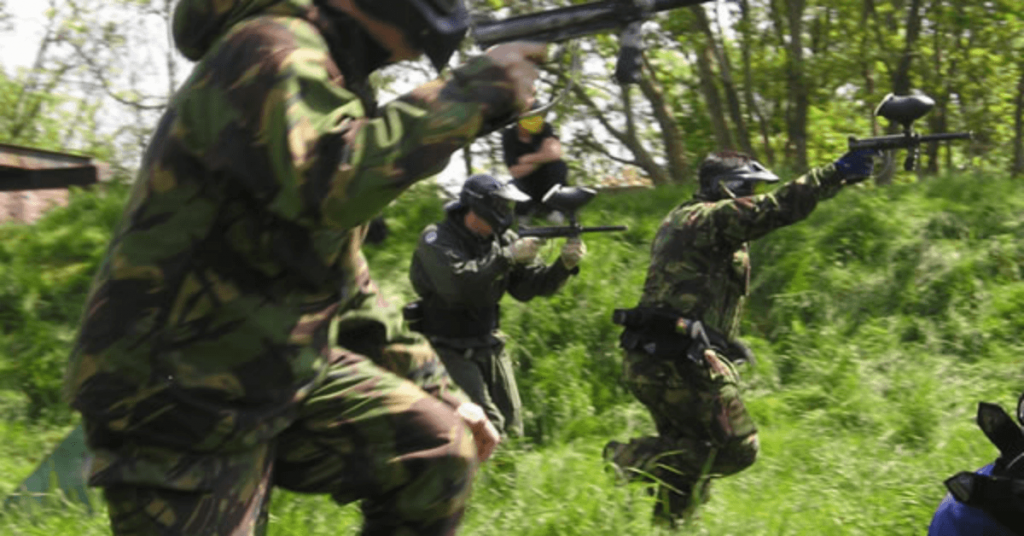 London paintball sites are all within easy reach of the centre many conveniently located off major motorways that lead out of London or very near public transport. As one of the most popular stag party activities for London stag groups, we could not make a list for stag parties in London without including it.
There are around five paintball sites that can seriously claim to be within reach of the capital. They are some of the best paintball sites there are and one is the biggest paintball site in the UK. Offering a variety of exciting game zones on each site for your paintball skirmish with activities like storming castles, defending a London bus, London apocalypse and one even has a space ship that is included in the games, you will be spoilt for choice. Many sites provide a stag outfit for your stag's last day of freedom, but you are welcome to bring your own crazy outfit for the stag hunt, a speciality on all paintball sites. Suitably marked for special treatment, your luckless stag does his best to avoid his battle ready mates who will come at him from the trees, bushes barricades and everywhere else besides. He has no chance. That's why it's so much fun.
Hang onto your Martini, this power boat ride is not for pussies
If your stag fancies himself as a bit of a James Bond and fantasises about being 007 for the day, this awesome powerboat excursion along the River Thames can turn his fantasy into reality. As it's only 12 to a boat, you can exclusive use if you book early enough and if your stag party fits the bill. Your London stag party James Bond experience departs from the Embankment in central London and goes via MI5 and MI6 headquarters with either Canary Wharf or the Thames Barrier as the destination. Your mission, and you do have to accept it, lasts between 50 and 75 minutes for the round-trip and you'll arrive back shaken and stirred. Sorry, just had to do it, even if I did slip a bit of mission impossible in there.
Bubble football Vs Zorb Football Vs Bubble Soccer Vs Zorball
They are exactly the same things, but people seemed to like to confuse things. Anyway, if you want a hilarious, memory-making stag party activity this comes out at number one – whatever you call it. What you have is a game of regular football played while you are all encased in big inflatable zorbs. This, as you can imagine, turns the whole thing into a crazy bumping, falling, spinning and the occasional ball kick. If you can stop laughing long enough, you might just score a goal and that achievement would be amazing. Any serious footy fans in your stag party may feel cheated, but for a last day of freedom event, it's a real winner. You'll all emerge hot, sweaty and ready to hit the pub to sink and few well-earned beers – cheers!
How about a spot of clay pigeon shooting chaps for your stag party in London?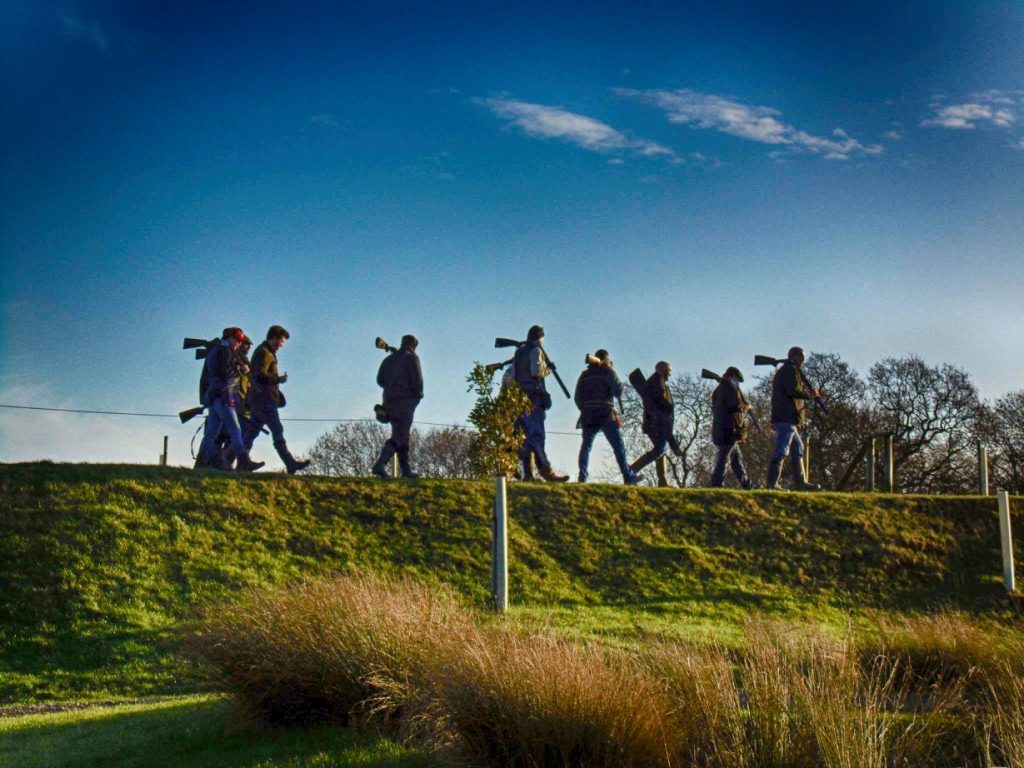 A British as you can get without killing anything, so it's not surprising that the London area has a few clay shooting venues within easy reach of the centre. You won't need you hunting jacket or plus fours, but you should dress for a day in country if you don't want to be a lot of chilly stags. Consistently coming out at the top choice for London stag parties, clay shooting is popular because of the challenges it offers and the sheer satisfaction of actually downing a clay as it flies through the air. Most people that have yet to try it are convinced they will never hit the targets, but rarely is that true. The briefing and the advice you receive at any one of the London clay shooting ranges will be so good, you'll leave feeling like a pro. It's great for a bit of banter too as you wait your turn to step up to the shooting stands. Stags get a knockout competition and one of you group will go home with the top gun trophy.
So, there you have it. A small selection of stag party activities you can do in the London area.
By CJ