Looking for an action-packed activity for his last day of freedom?
Off road go karts Vs off road buggies
Stag parties looking for a speed-driven, hair-raising, adrenaline-pumping, mud-flying, dust-generating, breath-taking experience have found it. Off road buggies are powerful machines that are open to the elements and put you in touch with the total experience and their incredible speeds.
But, let's get the name right before you jump onto the Geronigo App, which of course you have already downloaded, because it would be silly not to if you want access to all the stag activity experiences in the UK and Ireland. Off-road go karts are also called off-road buggies and rally buggies. Wait, there's more; these powerful machines are also called by their brand names, such as rage buggies, apache buggies, rebel buggies or gemini buggies. They are all the same thing but with brand variations in design and speed capabilities. There are also a big variety of tracks and trails available from tarmac surfaces through to challenging off-road dirt trails.
Overwhelmed with the organisation of your stag weekend?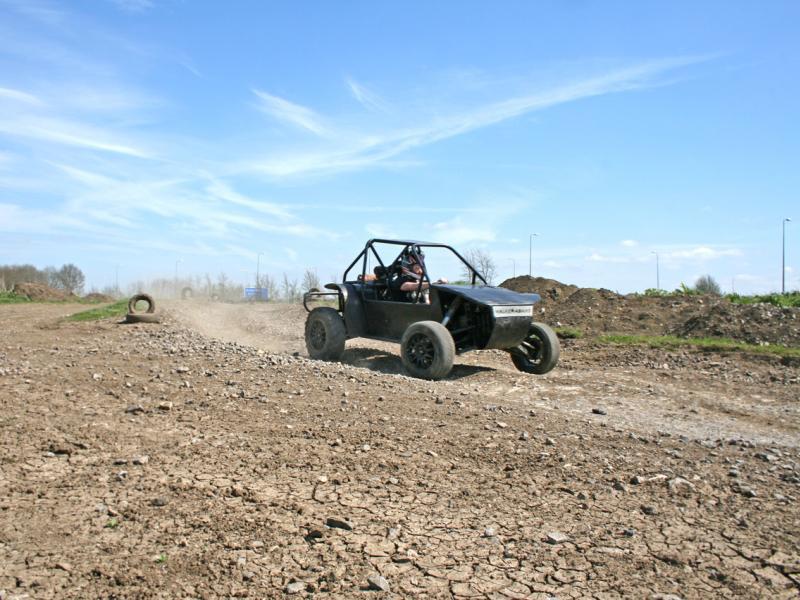 So, whatever you call them, as the stag party organiser, you need to check out exactly what you are buying into. Things to consider are duration, track type and speeds of the machines. Depending on the size of your stag group, you need to leave enough time for everyone to have a go. Also, some off-road go-karts are single seaters, whereas two seaters are also commonplace. Then there's the location. But we already mentioned about downloading the Geronigo App, didn't we. It will take a lot of hassle out of all these decisions and you get a free stag party event manager thrown in who will help you with every aspect of your stag party weekend planning and booking.
The raw power of off-road go karting is exhilarating.
One of the best things about driving off road buggies is the power and how the lightweight frame causes minimal drag, which means that all their incredible power goes into the go-kart's speed. But if 0-60mph in around three seconds leaves you dizzy from the thought of the g-force, there are operators that offer speed adjusted machines to lower the power. Still a great driving experience and you'll be able to stand-up after without feeling your legs have turned to jelly with all the adrenaline still pumping around your body.
Rally driving Vs off-rd karting
People have often likened off-rd buggy driving to that of a rally car experience for speed, slides, handbrake turns and the huge adrenaline rush. But, whereas a rally car has a roof and sides, an off-rd kart doesn't so you'll feel and hear the throb of the engine the wind and scenery rushing by and the mud and dust you've thrown in the air undoubtedly joining you in the kart.
Off Road Rally Buggies vary in power from a 1200cc to 750cc and just 400cc. They all have roll cages, and the more powerful have four-point seat harnesses. Maybe not quite as powerful as a rally car, but being in the open gives a tremendous sense of speed and being 'at one' with the buggy.
Getting ready for you off road karting experience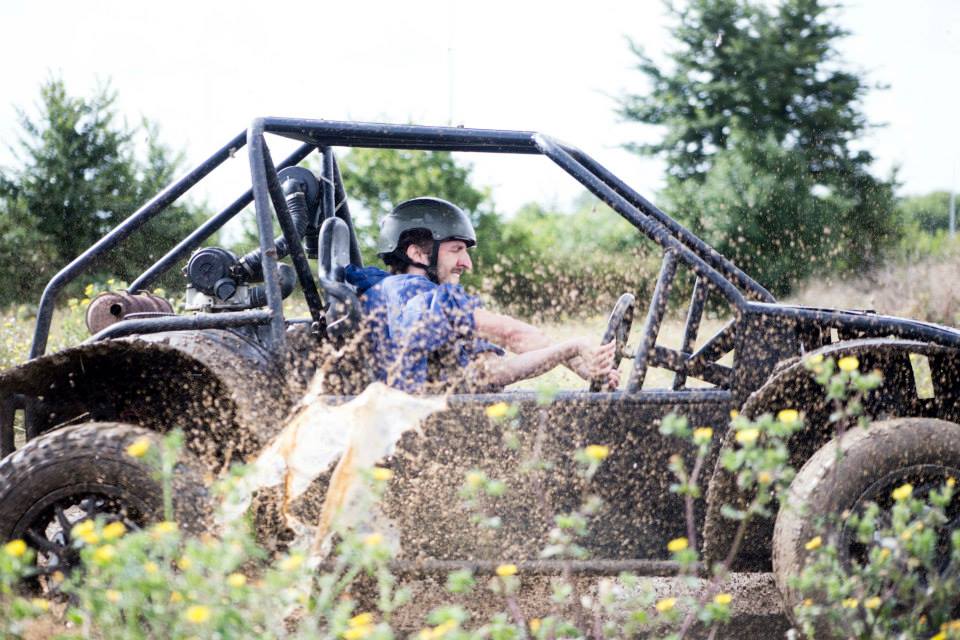 Off-road go-karting experiences come in various formats from time trials, off the beaten track trails and head-to-head races. Each driver gets a full briefing and instructions before getting into the vehicle in protective overalls and helmets are statutory. You'd also be wise to advise your stag group participants to wear an old pair of trainers, as they'll get dirty, sometimes very dirty.
By CJ